Theme parks all over the world have been constantly challenging and striving for the best thrill seeking rides. Roller coasters are one of the many standout rides all theme parks have and OverseasAttractions.com has pulled together some of the craziest, looping, jaw dropping and fastest roller coasters running today.
I have personally ridden three of these coasters – Millennium Force,  Superman: Escape from Krypton and Top Thrill Dragster. The others are hopefuls for future trips!
[Click image for full size version]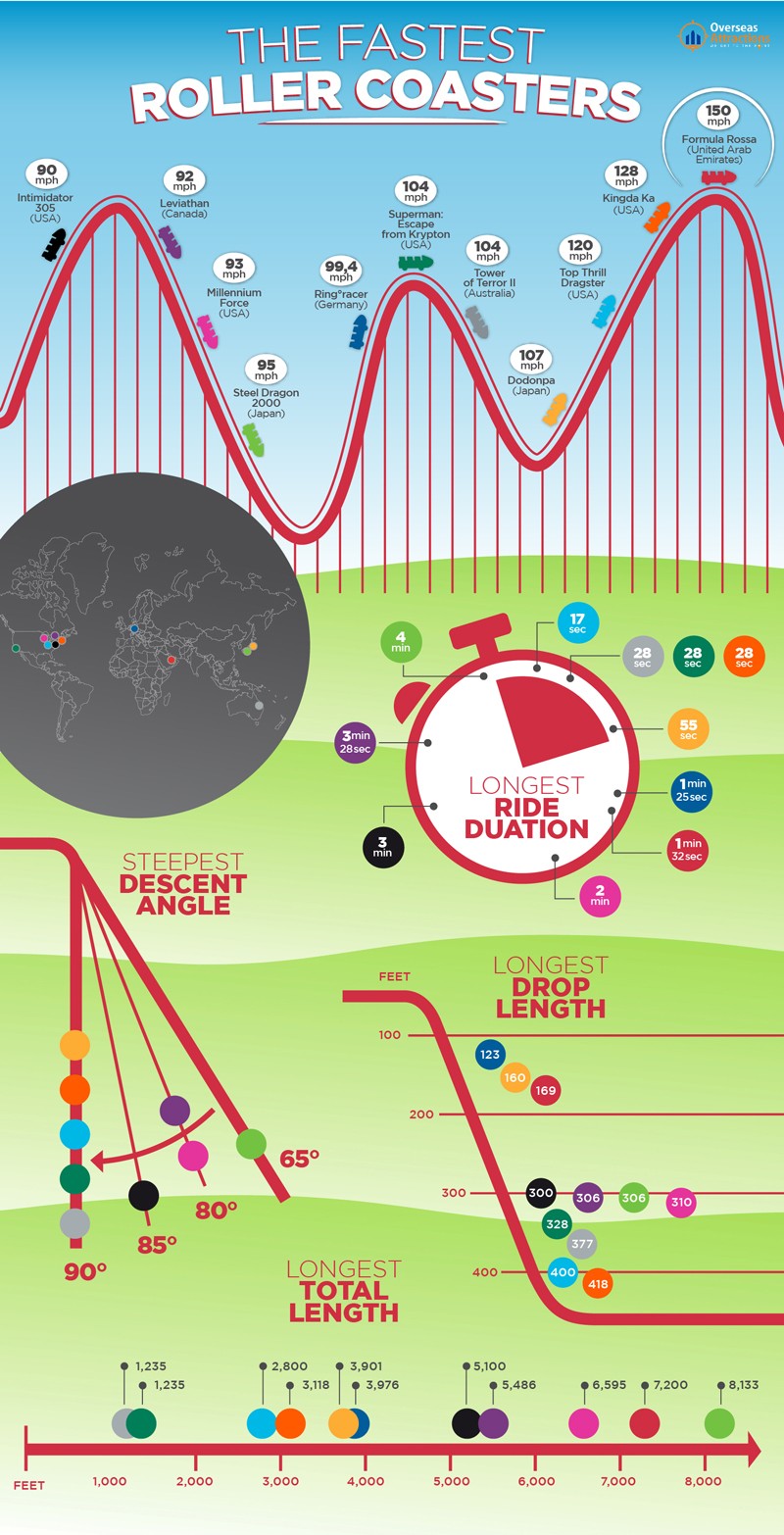 David Wallace is a search & social media marketer who lives in Ahwatukee Arizona with his lovely wife. Interests & hobbies include all things Disney, roller coasters, musicianship and Christianity. Follow
+David Wallace
on Google + as well as
Twitter
.