Hong Kong, one of the world's most vibrant and exciting cities, hosts some truly world-class events in its calendar, a fact sometimes lost on those who view the SAR as merely a finance hub. It's also home to some of Asia's most spectacular event venues.
This infographic by VenueHub HK is simply a celebration of the most remarkable of these.
[Click image for full size version]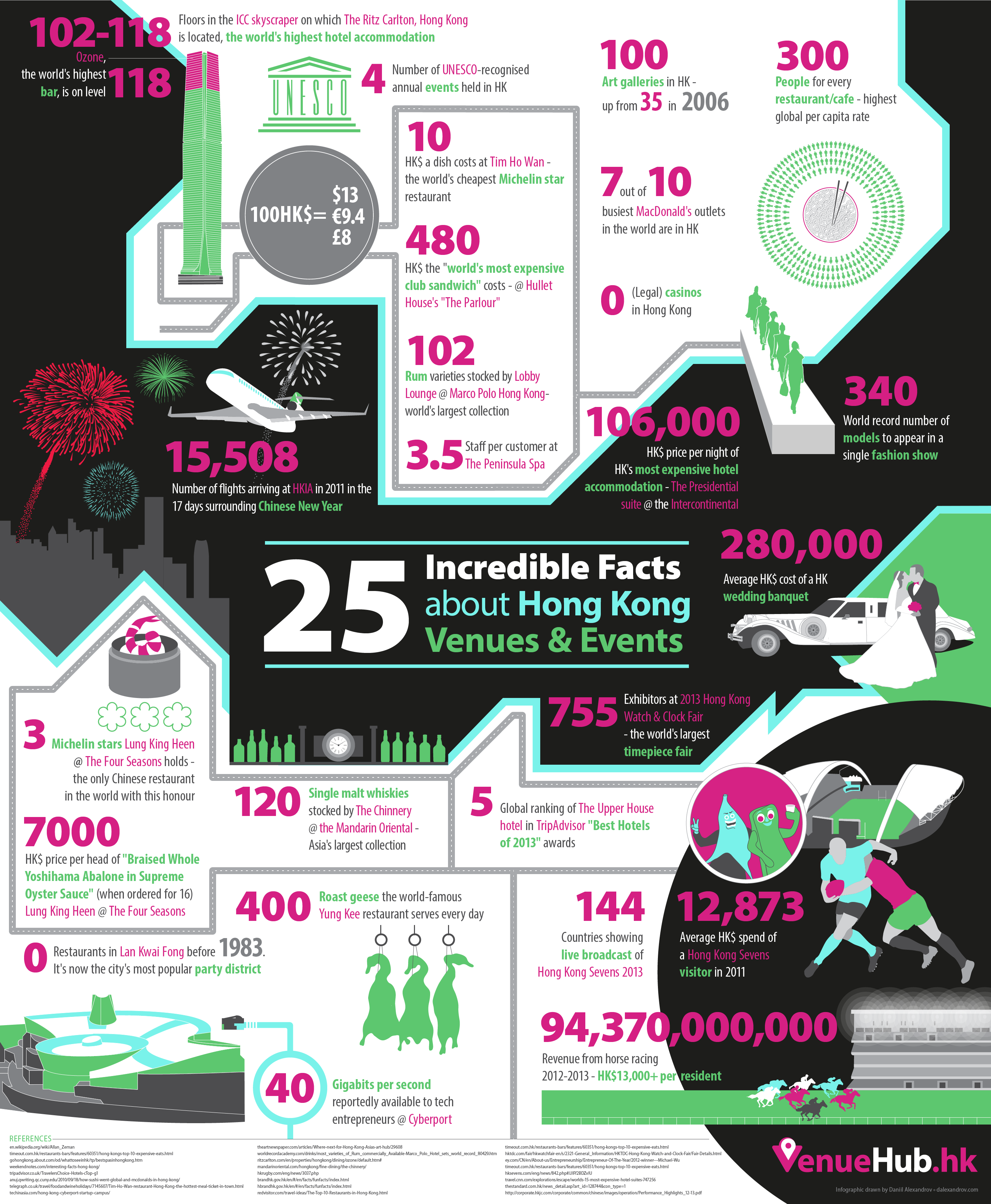 Co-founder and Vice President of
SearchRank
, responsible for many of the day to day operations of the company. She is also founder of
The Arizona Builders' Zone
, a construction / home improvement portal. Follow
+Irma Wallace
on Google + as well as
Twitter
.