Want a job in the healthcare industry? Onward Healthcare's infographic brings to light a career that allows you to travel, make money, and help others.  According to these statistics, travel therapy jobs are out there and the people who have them love it.
[Click here for full size image]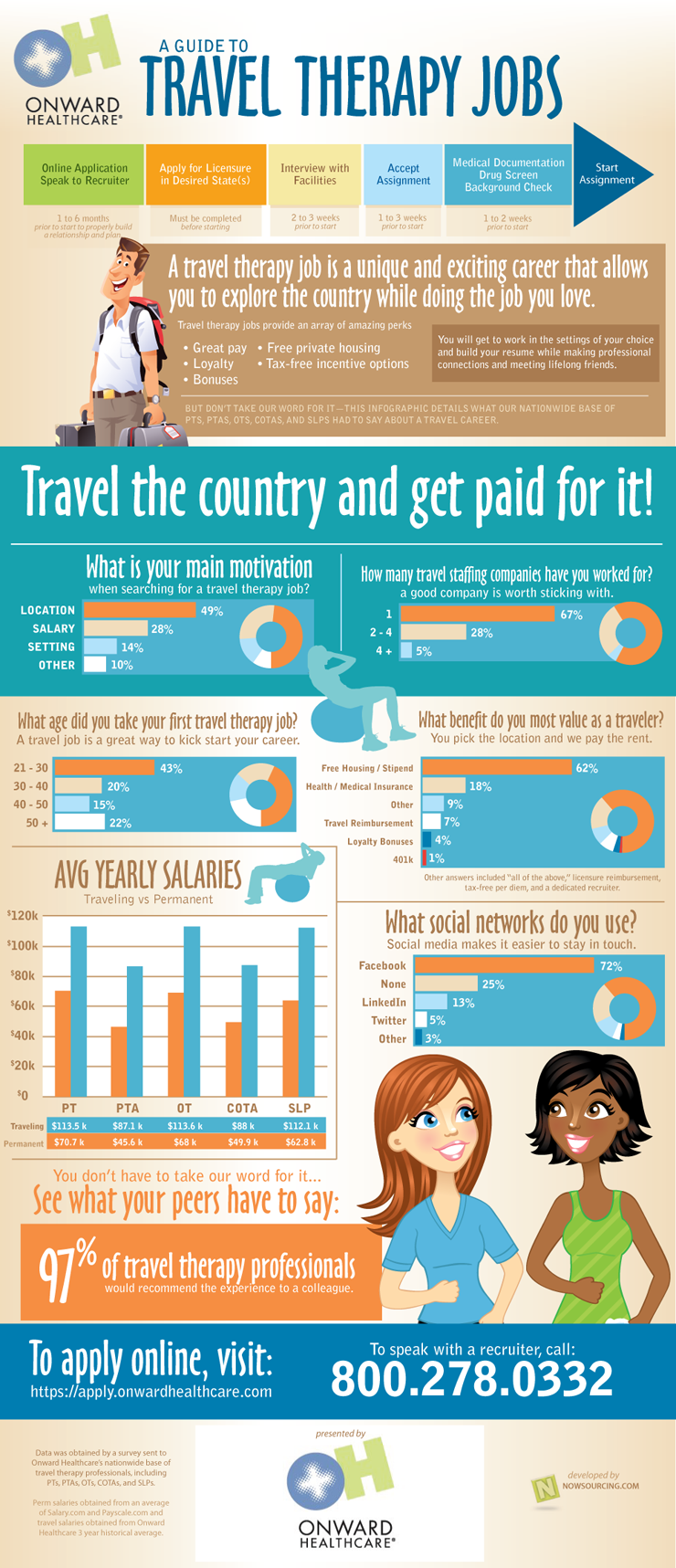 Source: Onward Healthcare
Brian is the President of NowSourcing, Inc., a premier social media firm specializing in
infographic design
, development and content marketing promotion. The company is based in Louisville, KY and works with companies that range from small business to Fortune 500. Follow
+Brian Wallace
on Google + as well as
Twitter
.