Ever noticed how whenever you're shopping for a friend or a relative's newborn baby, you always keep the parent's lifestyle in mind? That's because we know how vital they are to their children's lives and we want to help them as best as we can during this stage of their family's life. Whether you know people who are new to the parenting world or couples who are already experienced in raising a bunch of kids, this infographic can definitely help you find the perfect presents to give to their young ones.
Show them your thoughtfulness and appreciation for their parenting style by matching their baby's gift to their needs and wants. For instance, wouldn't organic baby blankets be a wonderful idea for parents who care for the environment? How about personalized baby gifts for families that love to show off their personality? Surprise your friends and relatives by showing how well you know them. With this visual guide, gift giving has never been as fun and interesting.
[Click image for full size version]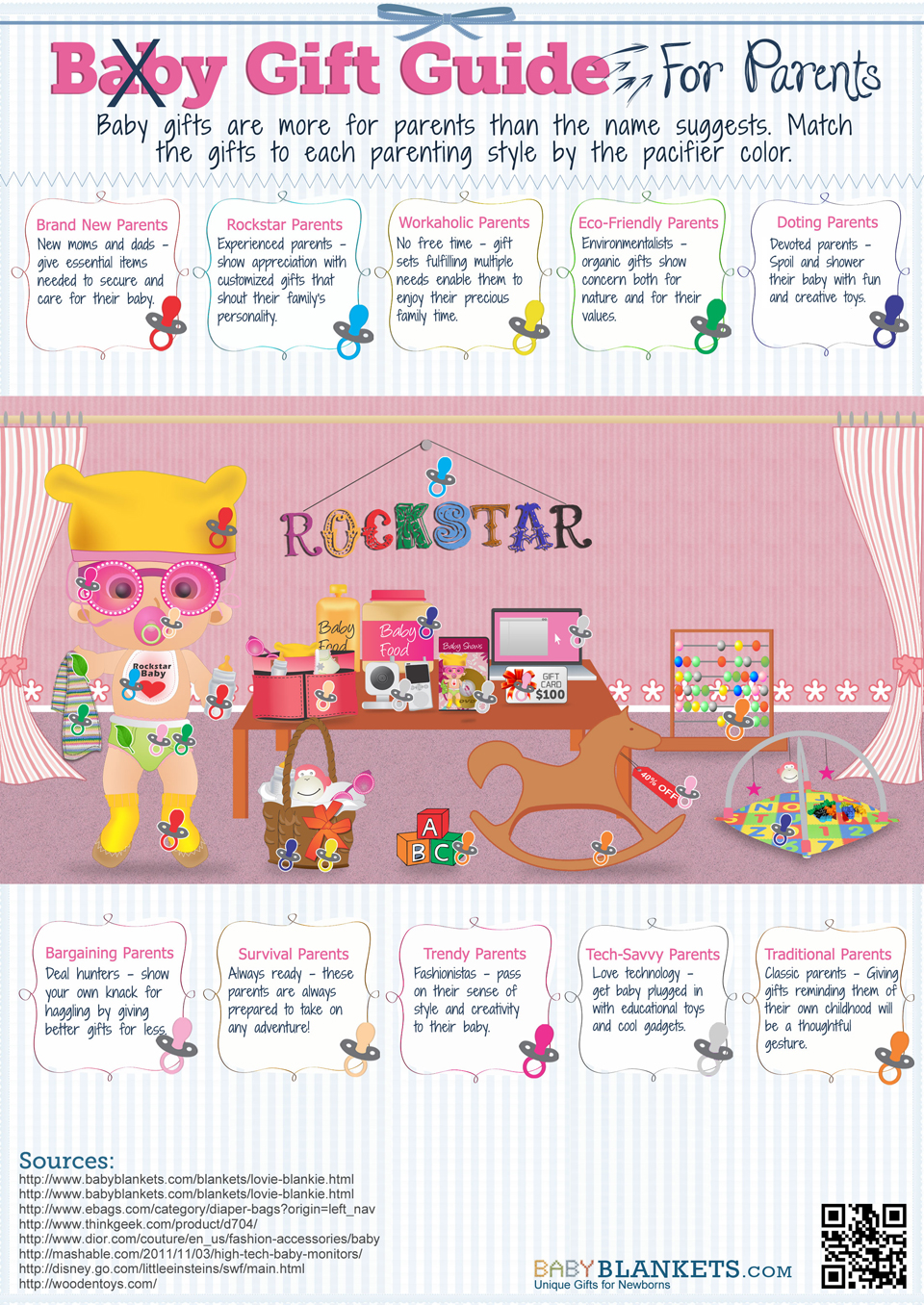 David Wallace is a search & social media marketer who lives in Ahwatukee Arizona with his lovely wife. Interests & hobbies include all things Disney, roller coasters, musicianship and Christianity. Follow
+David Wallace
on Google + as well as
Twitter
.