Apple is building one of the most stunning financial runs in the history of corporate America. In the last five years over 365,000,000 devices have been sold. Not to mention they average $4 billion in monthly profit. Check out the infographic below to learn more about Apple's financial success.
[Click image for full size version]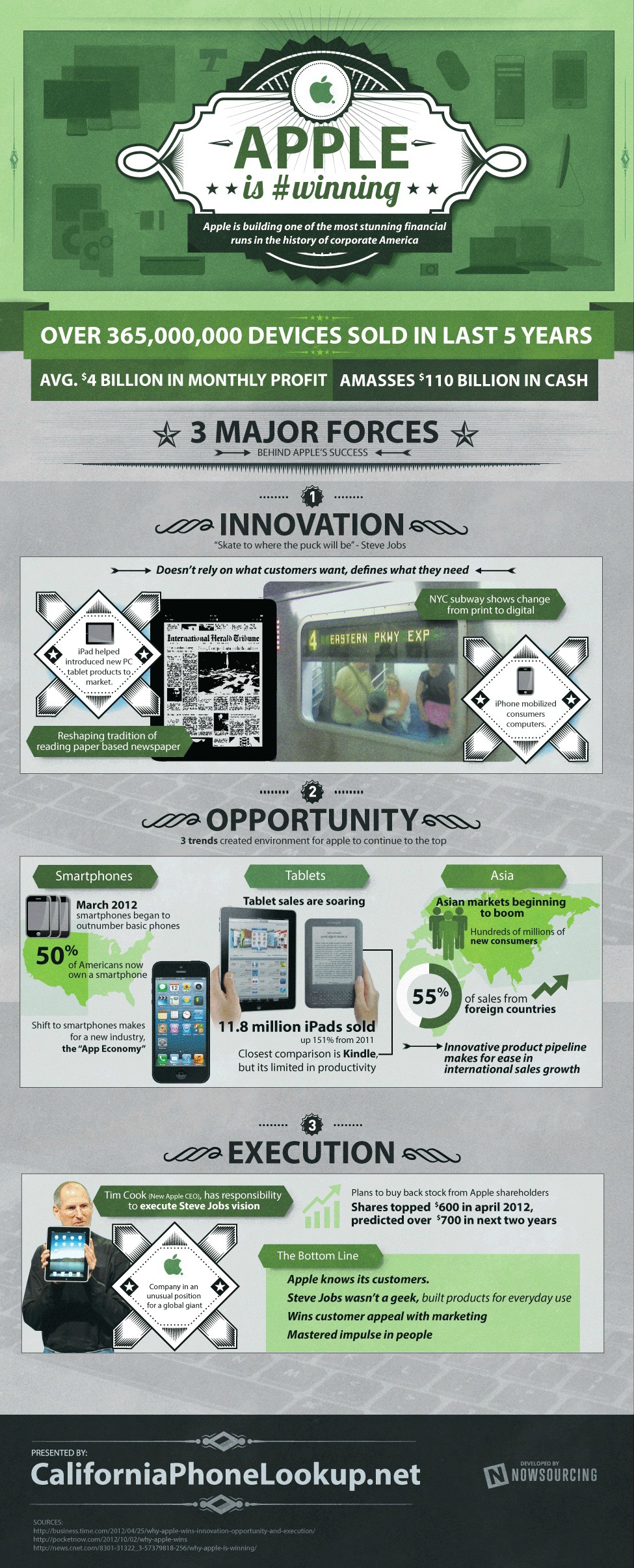 Brian is the President of NowSourcing, Inc., a premier social media firm specializing in
infographic design
, development and content marketing promotion. The company is based in Louisville, KY and works with companies that range from small business to Fortune 500. Follow
+Brian Wallace
on Google + as well as
Twitter
.