Ever suffer from bill shock? Ever open your cell phone bill to be greeted with a number you weren't expecting? Of course you have. The following infographic from Xigo shows some of the most extreme cases of bill shock and what led to their insane international charges.
[Click image for full size version]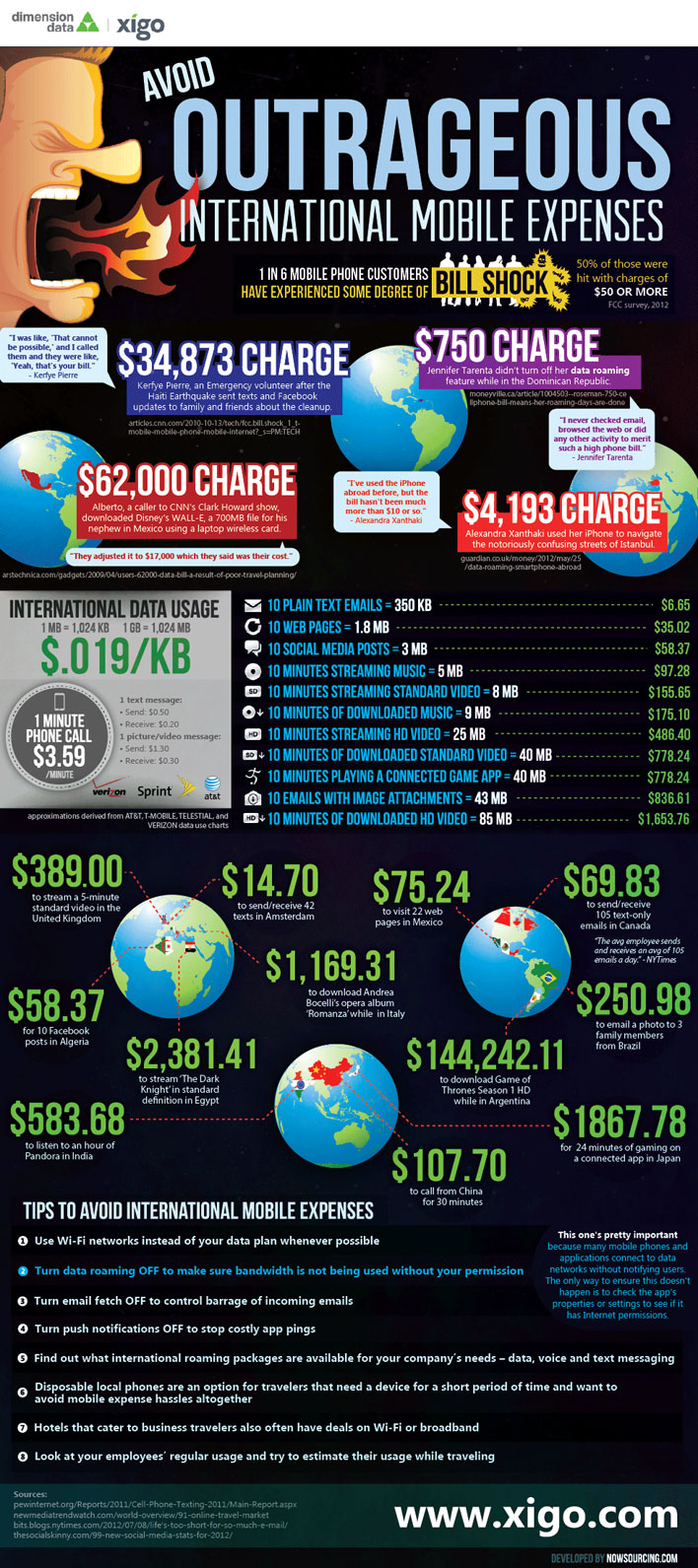 Brian is the President of NowSourcing, Inc., a premier social media firm specializing in
infographic design
, development and content marketing promotion. The company is based in Louisville, KY and works with companies that range from small business to Fortune 500. Follow
+Brian Wallace
on Google + as well as
Twitter
.