Today the NFL bans a variety of technology from the sidelines, lockers rooms, and coaching booths. However, the rules may be changing to accommodate emerging technologies. Check out the infographic below presented by Qualcomm Spark to learn more.
[Click here for full size version]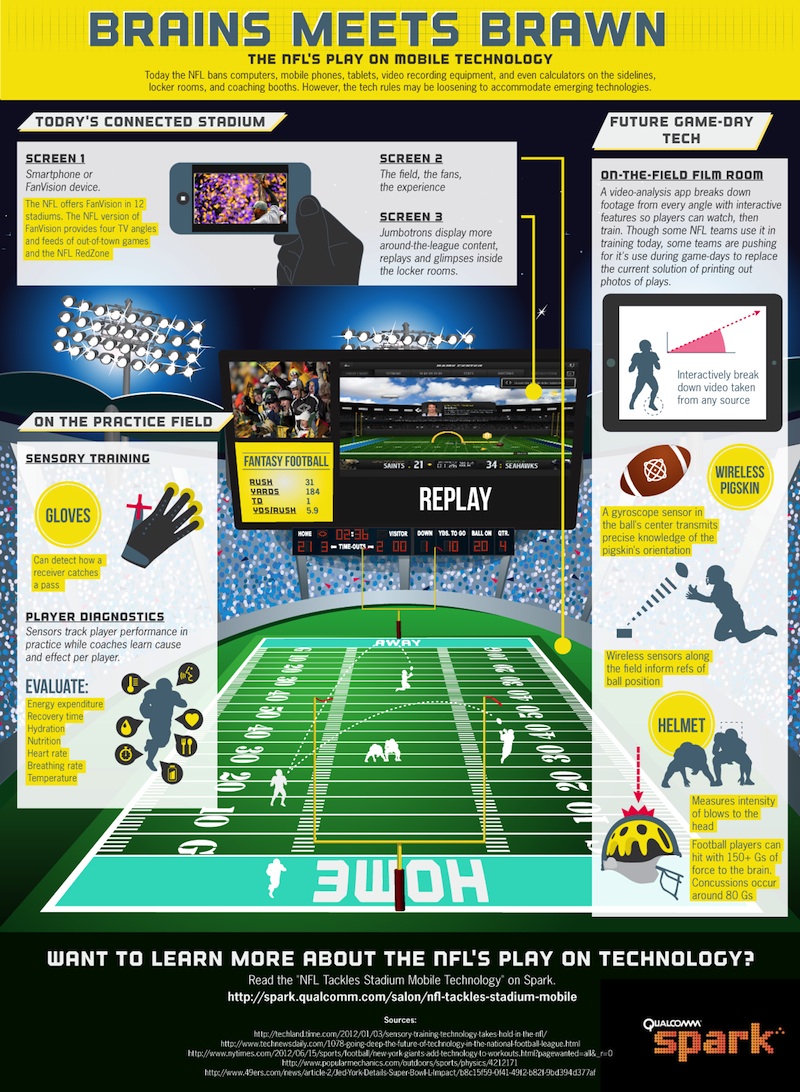 Brian is the President of NowSourcing, Inc., a premier social media firm specializing in
infographic design
, development and content marketing promotion. The company is based in Louisville, KY and works with companies that range from small business to Fortune 500. Follow
+Brian Wallace
on Google + as well as
Twitter
.