One must know that packaging supplies is never simple because you have to ensure the item's safety and quality during the move or shipping. Packing the items properly is one of the major factors that contribute to your item delivery assurance. This infographic from Signet Australia shows 5 of most popular items or materials for packaging according to eBay – the iPad, camera, guitar, even your sunnies or bike.
[Click here for full size version]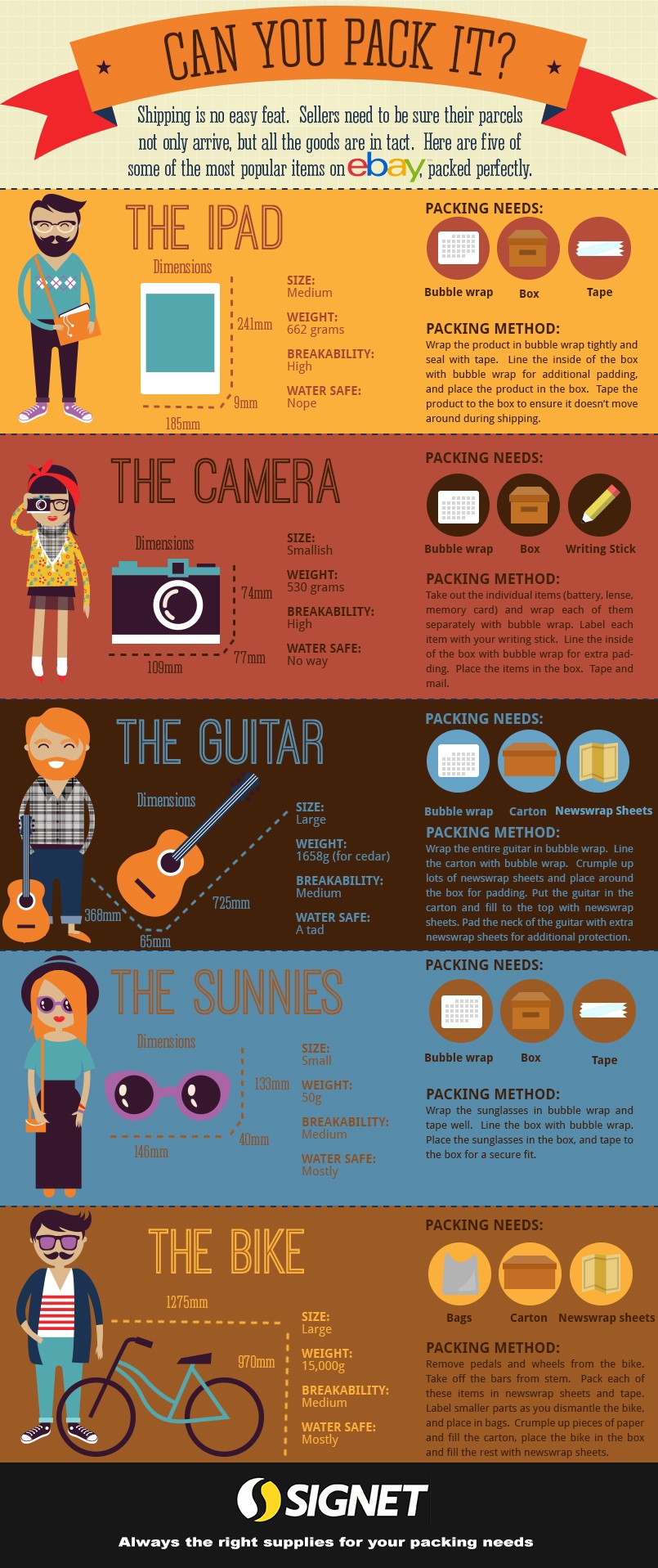 Co-founder and Vice President of
SearchRank
, responsible for many of the day to day operations of the company. She is also founder of
The Arizona Builders' Zone
, a construction / home improvement portal. Follow
+Irma Wallace
on Google + as well as
Twitter
.