Home & Garden Infographics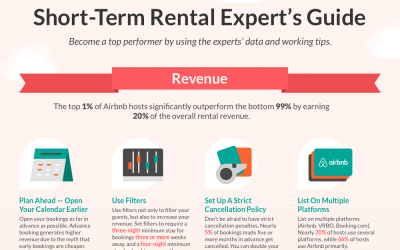 Being an Airbnb host can be quite a lucrative endeavor as you may know. However, it is not just rainbows and unicorns. Airbnb business requires time investment and quite a serious work in order to bring stable income. AirGMS have put together an all-in-one Infographic Airbnb Hosting Guide. This neat and visually appealing infographic reveals some secret powerful techniques for professional Airbnb hosts.
read more
Search 9,400+ Infographics!
Browse Archives By Category