Three million reports of child abuse are made annually. It's a bigger problem than you might think. Check out the infographic below presented by SocialWorkDegreeCenter.com to learn more.
[Click here for full size version]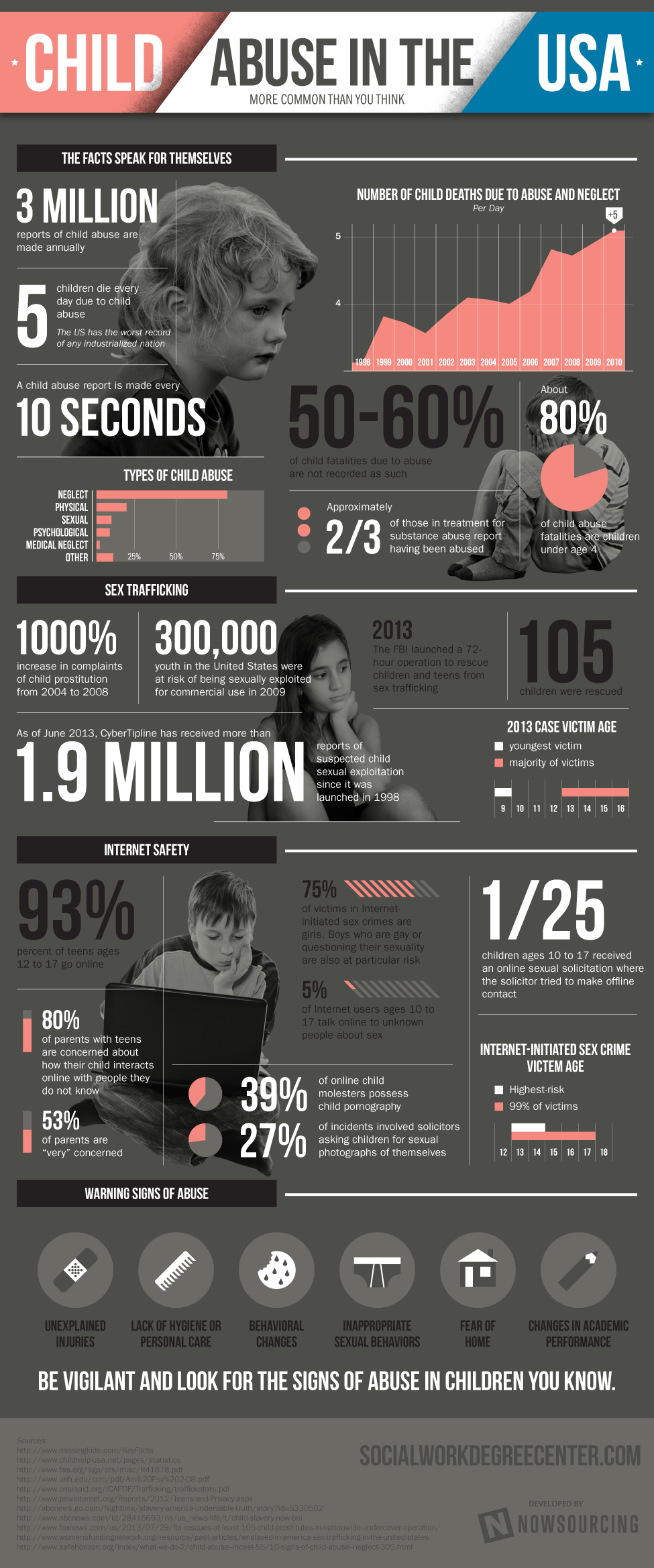 Brian is the President of NowSourcing, Inc., a premier social media firm specializing in
infographic design
, development and content marketing promotion. The company is based in Louisville, KY and works with companies that range from small business to Fortune 500. Follow
+Brian Wallace
on Google + as well as
Twitter
.