Far too often, entrepreneurs are unaware that LLCs and corporations are very different. Although virtually the same from a liability protection standpoint, they are extremely different from a tax standpoint. A lawyer and a CPA can help you evaluate the pros and cons of corporations and LLCs, but in the meantime, the following infographic from eMinutes provides some basic guidelines.
[Click here for full size version]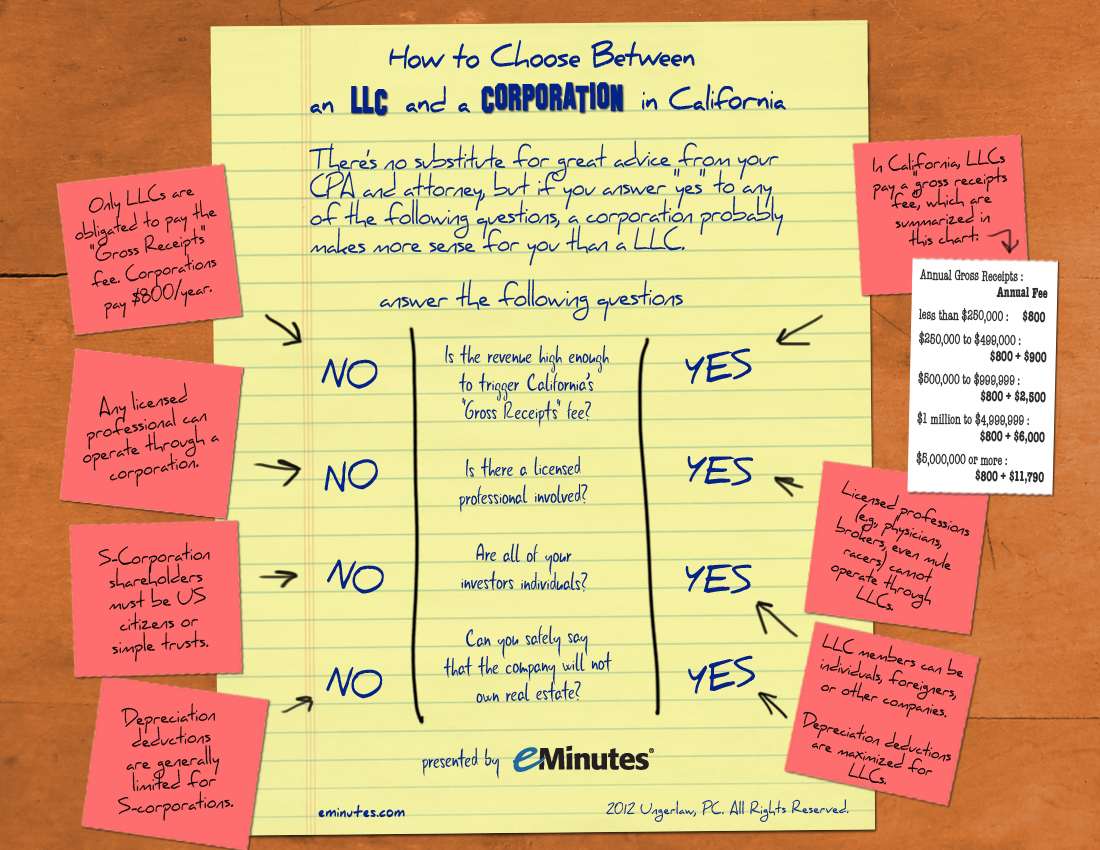 David Wallace is a search & social media marketer who lives in Ahwatukee Arizona with his lovely wife. Interests & hobbies include all things Disney, roller coasters, musicianship and Christianity. Follow
+David Wallace
on Google + as well as
Twitter
.