This infographic, published by EmailTray, focuses on some of the most popular communication channels and includes quick facts and figures on personal meetings, phone calling, emailing, instant messaging, blogging, forums and wiki; distinctive features, advantages and disadvantages of each method of communication.
[Click here for full size version]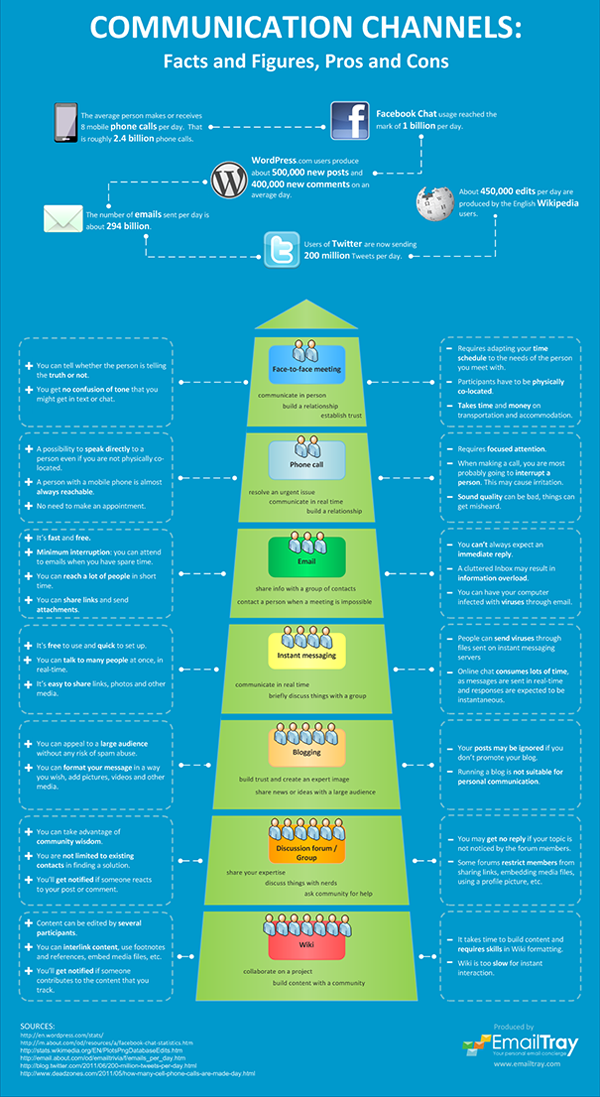 Co-founder and Vice President of
SearchRank
, responsible for many of the day to day operations of the company. She is also founder of
The Arizona Builders' Zone
, a construction / home improvement portal. Follow
+Irma Wallace
on Google + as well as
Twitter
.