Following its triumph in the United States, the popularity of content marketing in SEO has been growing exponentially in the German SEO industry within the last couple of months. Look no further for proof than the results from a large survey conducted by linkbird between July and August of 2013 among SEO experts, SEO agencies and website operators – the central question: "How important is Content Marketing to SEO?" They are proud to present the survey results in one big infographic.
[Click here for full size version]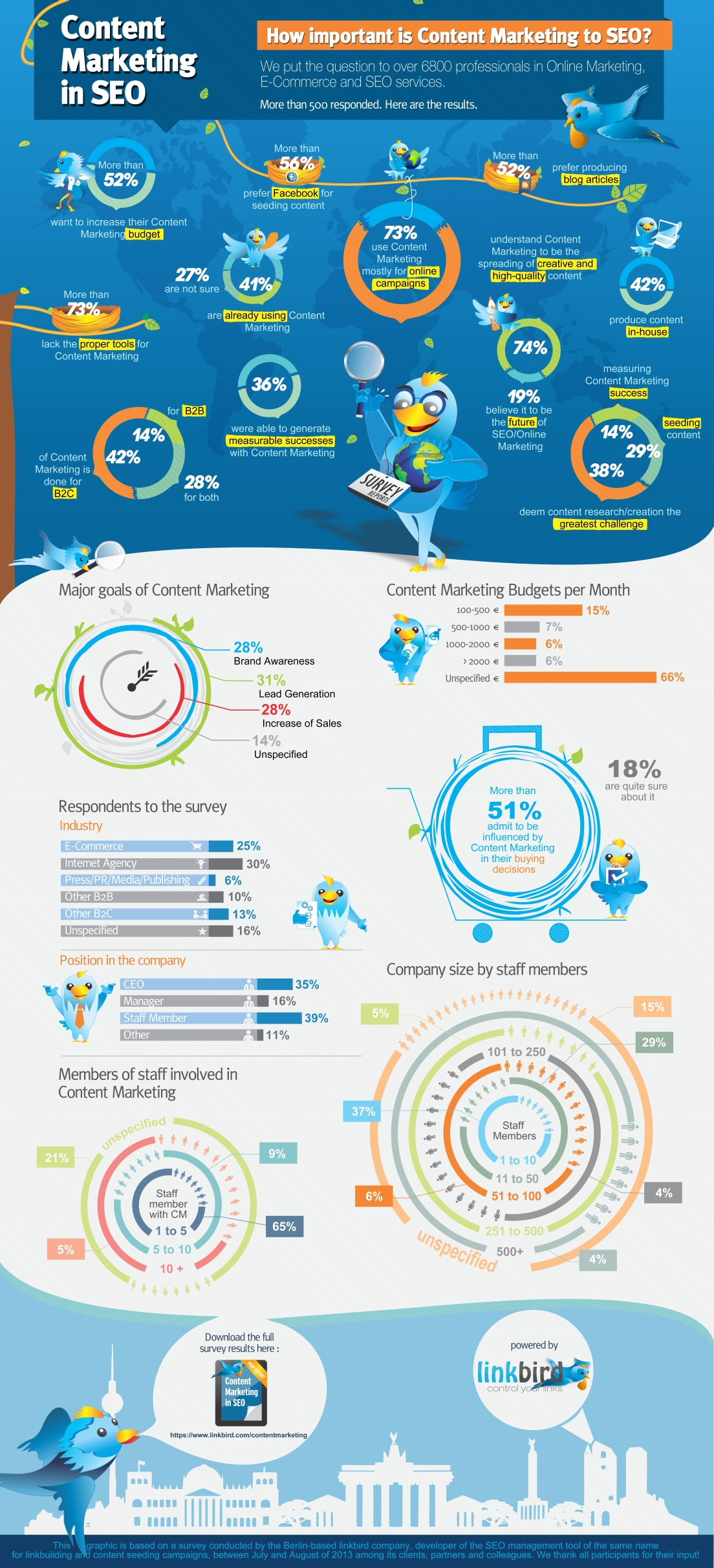 David Wallace is a search & social media marketer who lives in Ahwatukee Arizona with his lovely wife. Interests & hobbies include all things Disney, roller coasters, musicianship and Christianity. Follow
+David Wallace
on Google + as well as
Twitter
.