Companies today are realizing just how vital social media is to their success. A large population of the world is taking to social media to voice their opinions in regard to retailers and businesses. These companies are now taking a proactive approach and are engaging with their customers via social networking sites, and in doing so they're painting themselves in a more positive light.
Find out more in this infographic from Click Software.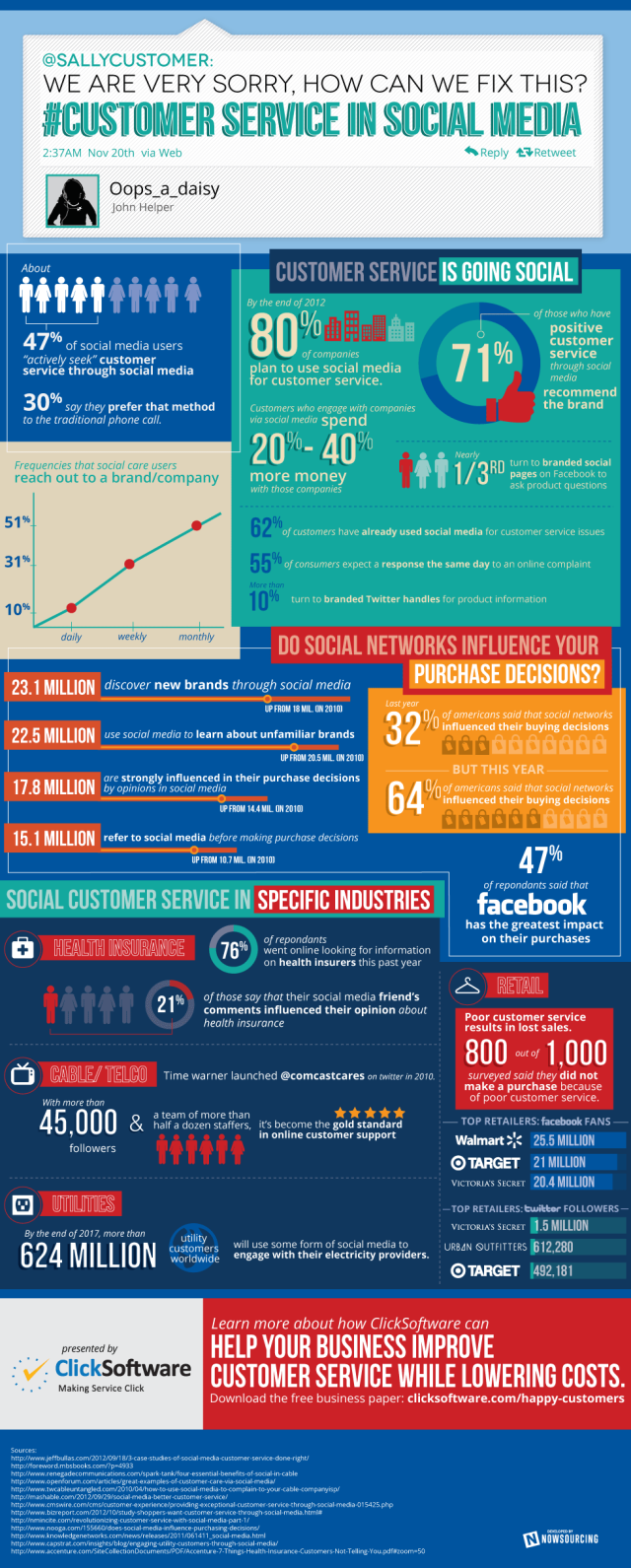 Brian is the President of NowSourcing, Inc., a premier social media firm specializing in
infographic design
, development and content marketing promotion. The company is based in Louisville, KY and works with companies that range from small business to Fortune 500. Follow
+Brian Wallace
on Google + as well as
Twitter
.