Americans love connectivity. Even when traveling, we're less inclined to set aside our laptops, tablets and other devices. As a result, free mobile WiFi access is becoming one of the most sought-after amenities on buses, trains and airplanes as well as at hotels and campgrounds. This infographic from SinglePoint mobile wifi access shows how our need for connectivity is affecting the way we travel.
[Click here for full size version]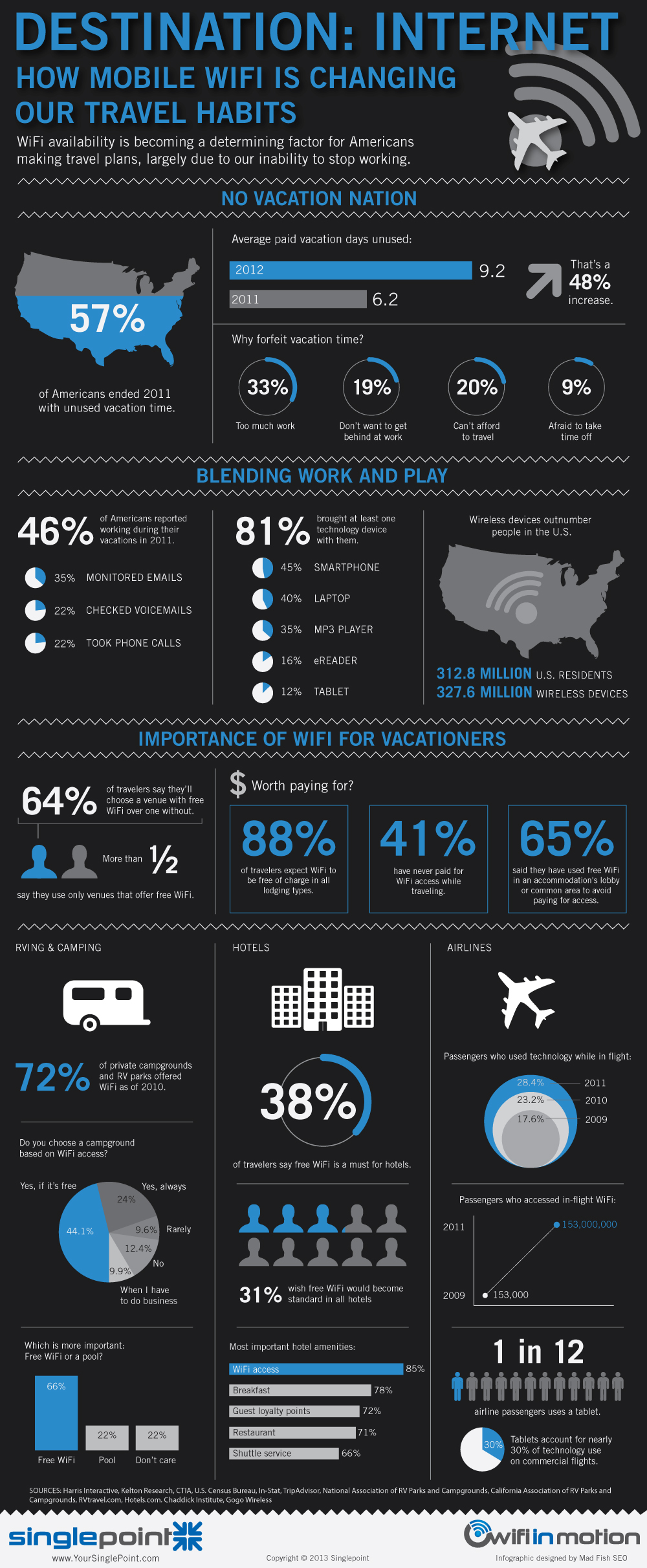 David Wallace is a search & social media marketer who lives in Anthem Arizona with his lovely wife. Interests & hobbies include all things Disney, roller coasters, musicianship and Christianity. Follow
+David Wallace
on Google + as well as
Twitter
.