As hurricanes and tornadoes increase each year, so do the costs businesses face when they are hit with their devastating damage. Fortunately, there are professional disaster recovery services available to get businesses on their feet as soon as possible. From water restoration services to emergency preparedness plans, companies such as v are ready to help.
[Click here for full size version]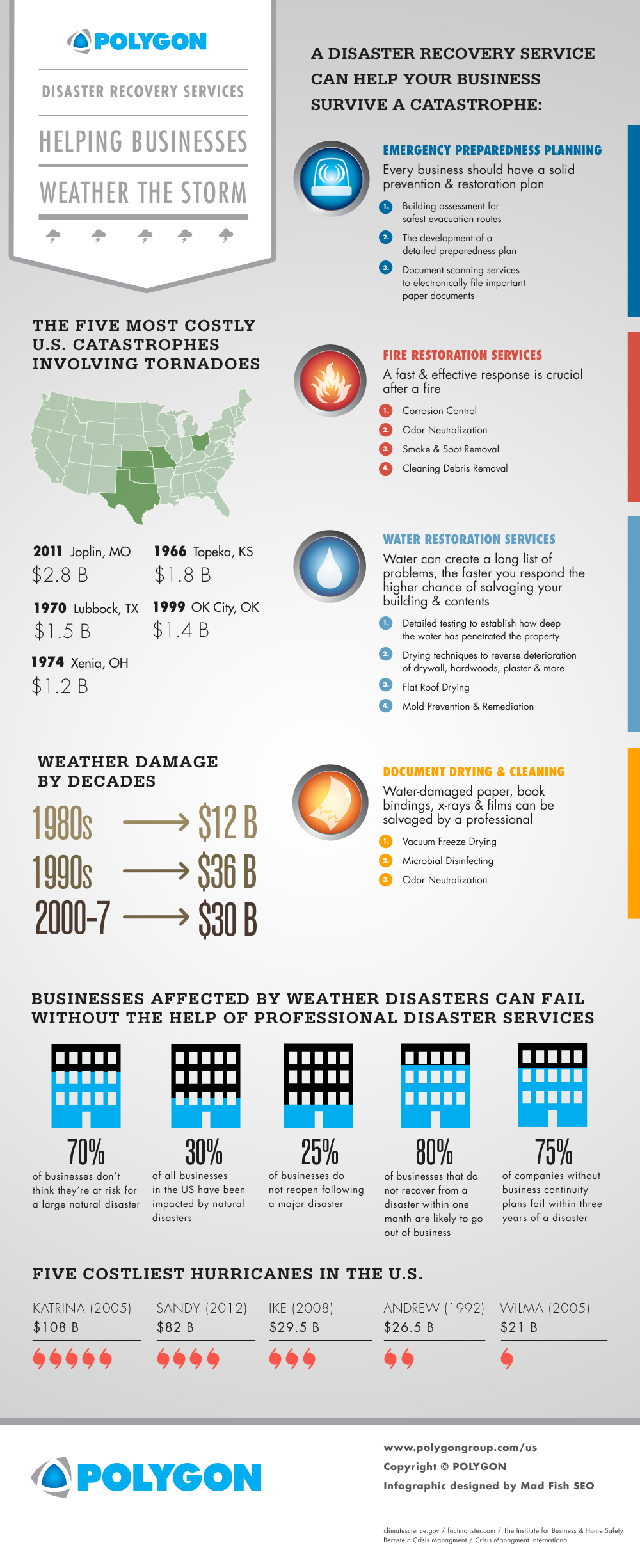 Co-founder and Vice President of
SearchRank
, responsible for many of the day to day operations of the company. She is also founder of
The Arizona Builders' Zone
, a construction / home improvement portal. Follow
+Irma Wallace
on Google + as well as
Twitter
.