You might be surprised over time how much dust and debris can build up in your duct work. This infographic highlights common contaminants found in air ducts. These same contaminants can greatly reduce your indoor air quality, and ultimately harm your health. Follow these tips to improve your indoor air quality and reduce the debris in your air ducts between servicing.
[Click here for full size version]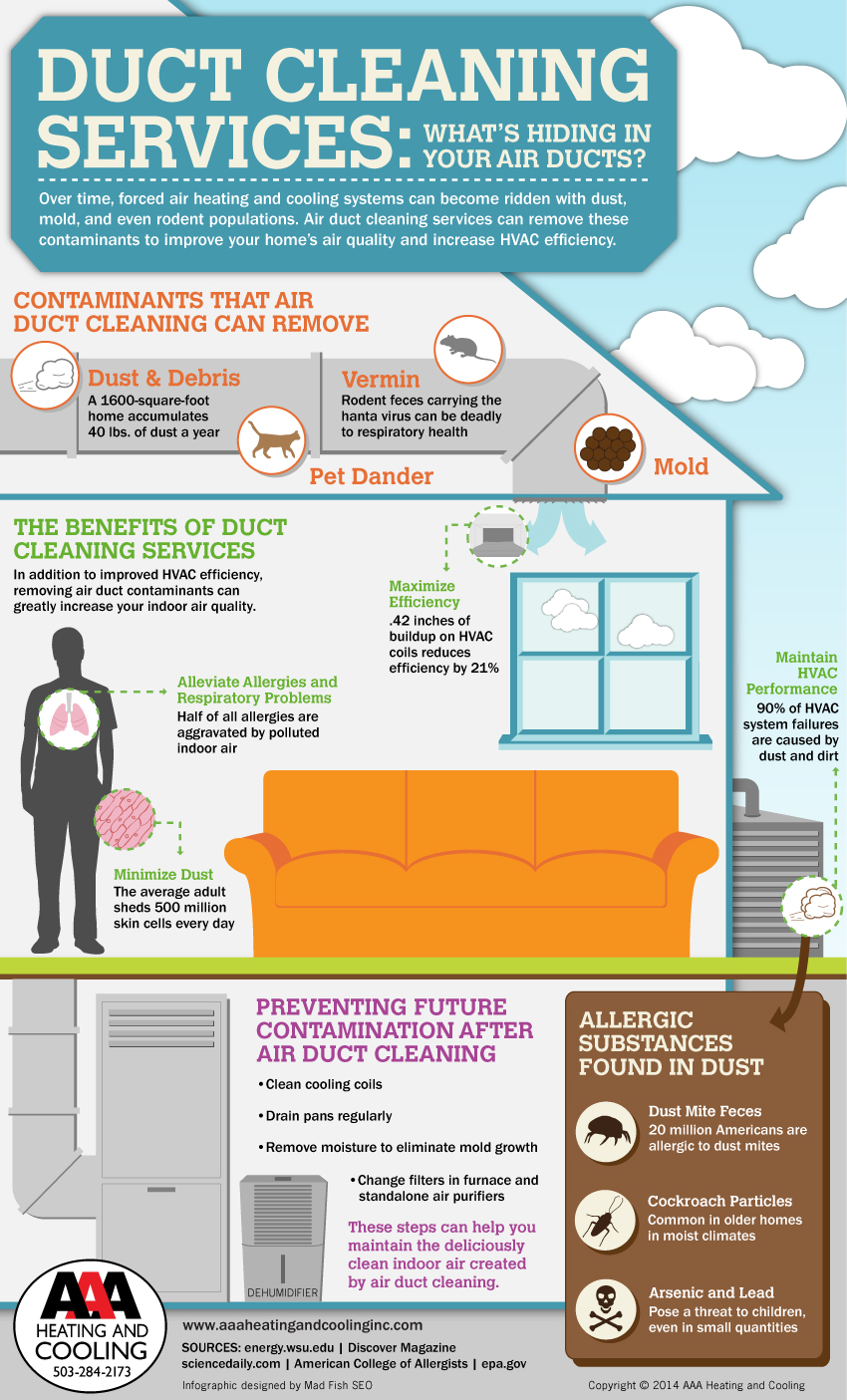 David Wallace is a search & social media marketer who lives in Anthem Arizona with his lovely wife. Interests & hobbies include all things Disney, roller coasters, musicianship and Christianity. Follow
+David Wallace
on Google + as well as
Twitter
.