Here's an easy-to-read cheat sheet from Marketo to reference when planning your email programs. Learn how much time your peers spend strategizing, what marketers are testing most in their emails, the perfect time to send, and why marketers should design emails that are optimized for smart phones.
[Click here for full size version]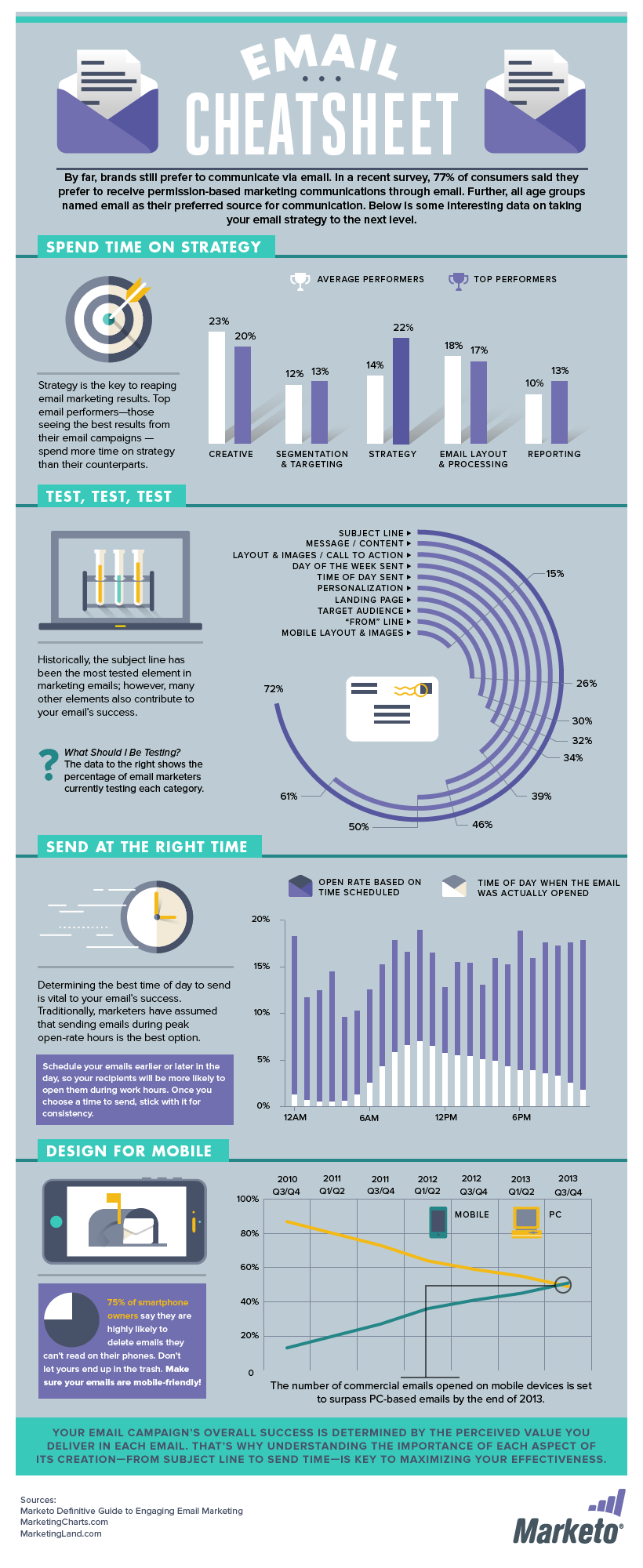 David Wallace is a search & social media marketer who lives in Ahwatukee Arizona with his lovely wife. Interests & hobbies include all things Disney, roller coasters, musicianship and Christianity. Follow
+David Wallace
on Google + as well as
Twitter
.