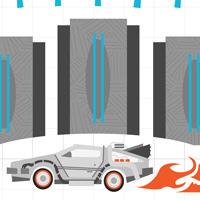 For the 6th year running, BMC has surveyed 1,300 mainframe users worldwide. Why? So we can better understand the world of mainframe through the eyes of the people who use it every day.
[Click here for full size version]
David Wallace is a search & social media marketer who lives in Ahwatukee Arizona with his lovely wife. Interests & hobbies include all things Disney, roller coasters, musicianship and Christianity. Follow
+David Wallace
on Google + as well as
Twitter
.