Google+ is celebrating the end of its first full calendar year as a social network and has published the following infographic that displays highlights and milestones achieved in 2012. Kind of ironic that what appears to be a growing social network ended up on this dead pool list a few days ago.
What do you think? Does Google + have a bright future ahead of them or will they, like so many other social networks, one day be gone and forgotten?
[Click here for full size version]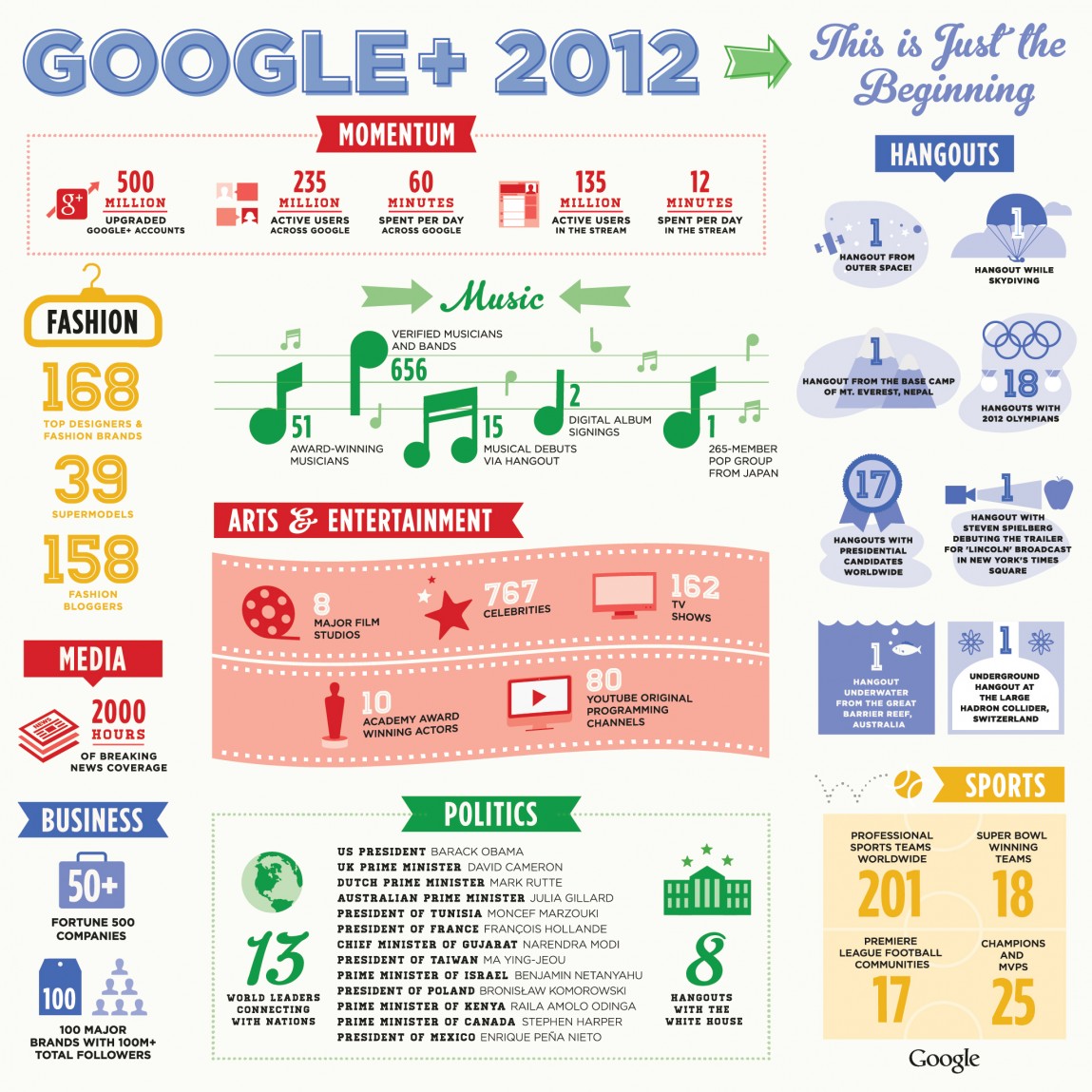 David Wallace is a search & social media marketer who lives in Anthem Arizona with his lovely wife. Interests & hobbies include all things Disney, roller coasters, musicianship and Christianity. Follow
+David Wallace
on Google + as well as
Twitter
.