150 years ago, the first transcontinental telegraph was sent, forever transforming how data was communicated. This shift away from physical delivery began the data revolution.  Fast forward to 2011 and we now have applications, social networks, file sharing, teleconferencing, music, videos, customer data, and business insights – all hosted in the cloud.
Be sure to click image to see full size version of this incredible Infographic.
[Click image for full size version]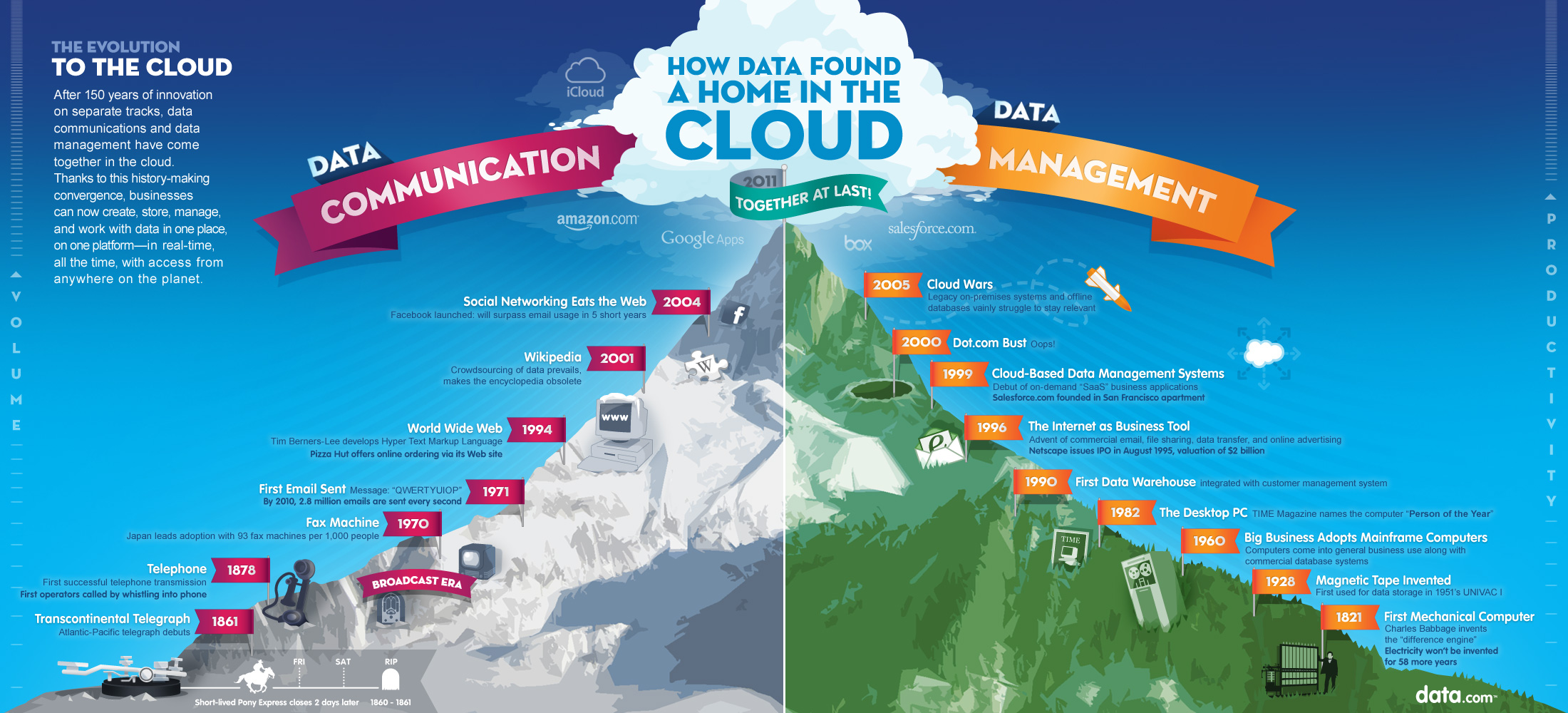 Courtesy of Salesforce
David Wallace is a search & social media marketer who lives in Anthem Arizona with his lovely wife. Interests & hobbies include all things Disney, roller coasters, musicianship and Christianity. Follow
+David Wallace
on Google + as well as
Twitter
.