In this infographic from TravelInsurance.org, the top speed of vehicles new and old is compared. From boats to planes to cars, this infographic tells how many miles per hour each vehicle goes.
[Click image for full size version]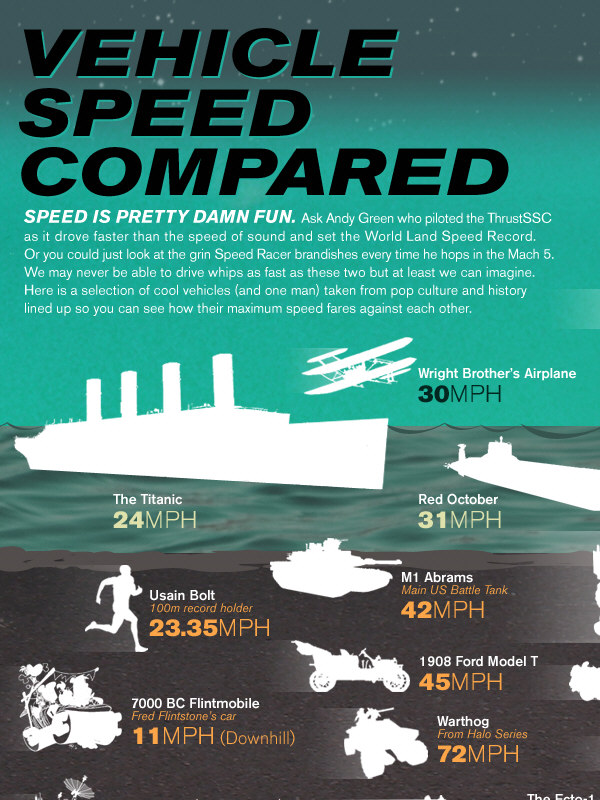 David Wallace is a search & social media marketer who lives in Anthem Arizona with his lovely wife. Interests & hobbies include all things Disney, roller coasters, musicianship and Christianity. Follow
+David Wallace
on Google + as well as
Twitter
.