We all know our favorite pizza or that extra bag of crisps isn't healthy but do you know just how unhealthy they are? Did you know you'll need to spend more time on a treadmill to burn off a Big Mac Meal that you would an entire Christmas dinner with all the trimmings? This Infographic from jtx fitnesswill show you why.
[Click image for full size version]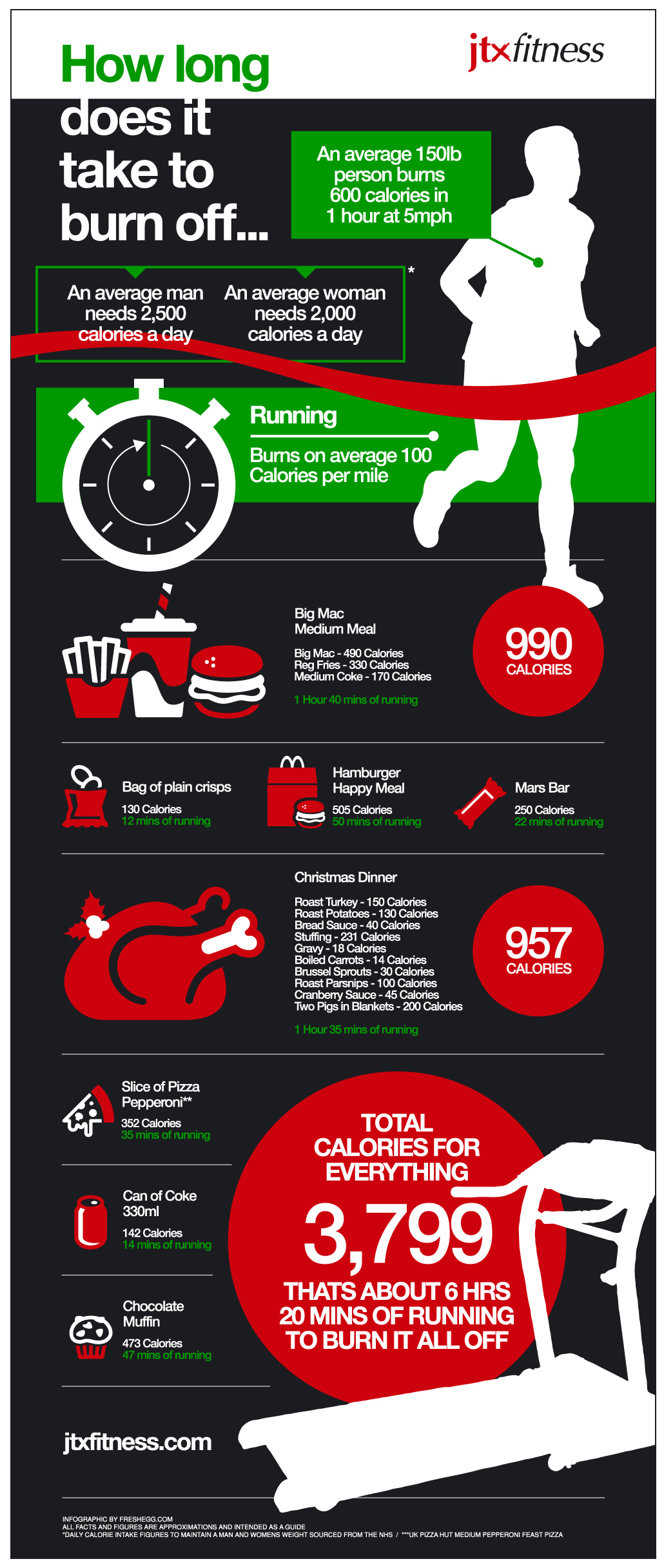 David Wallace is a search & social media marketer who lives in Anthem Arizona with his lovely wife. Interests & hobbies include all things Disney, roller coasters, musicianship and Christianity. Follow
+David Wallace
on Google + as well as
Twitter
.