Video is a fantastic opportunity to produce content that informs, engages, and converts. Nearly 40% of companies are using video as part of their content strategy. In this infographic by JLB Media Productions, see how video can help increase your brand awareness.
[Click here for full size version]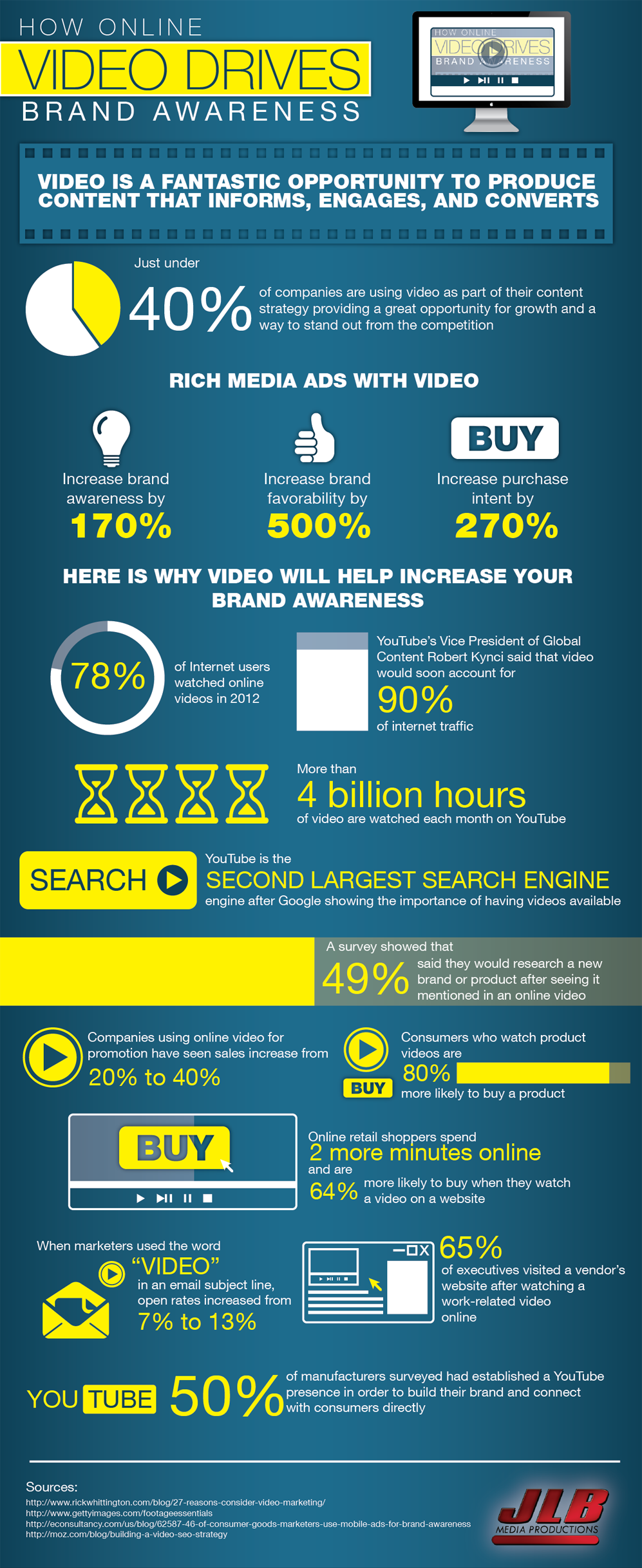 David Wallace is a search & social media marketer who lives in Anthem Arizona with his lovely wife. Interests & hobbies include all things Disney, roller coasters, musicianship and Christianity. Follow
+David Wallace
on Google + as well as
Twitter
.