There may be nothing more blissful than becoming a mom. Whether it is your first or fifth time at the rodeo, it is always an interesting and wonderful journey. These days the journey is far easier with the help of new age technology. This infographic explores how different raising a child is today – from fancy baby strollers to modern day science that allows you to choose your baby's sex, the possibilities are fascinating and sometimes scary.
 [Click here for full size version]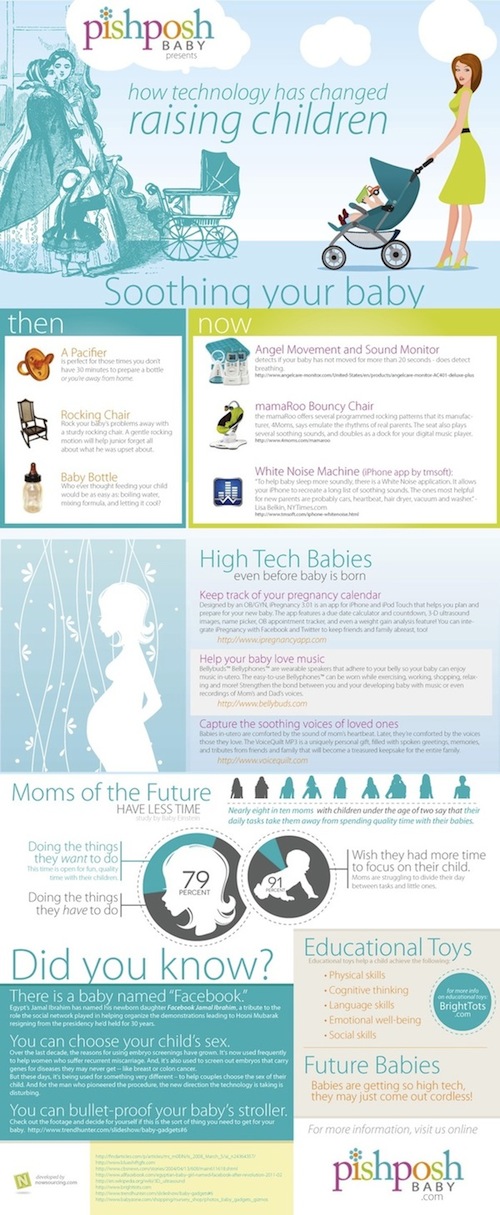 Source: PishPoshBaby.com
Brian is the President of NowSourcing, Inc., a premier social media firm specializing in
infographic design
, development and content marketing promotion. The company is based in Louisville, KY and works with companies that range from small business to Fortune 500. Follow
+Brian Wallace
on Google + as well as
Twitter
.