Space used to be seen as the final frontier – something that could only be experienced by astronauts and cosmonauts. Now though, thanks to NanoSatisfi and their nanosatellites, all you need is some basic hardware and software knowledge and you too can reach out and touch the stars. Grishin Robotics lays it all out in the following infographic.
[Click image for full size version]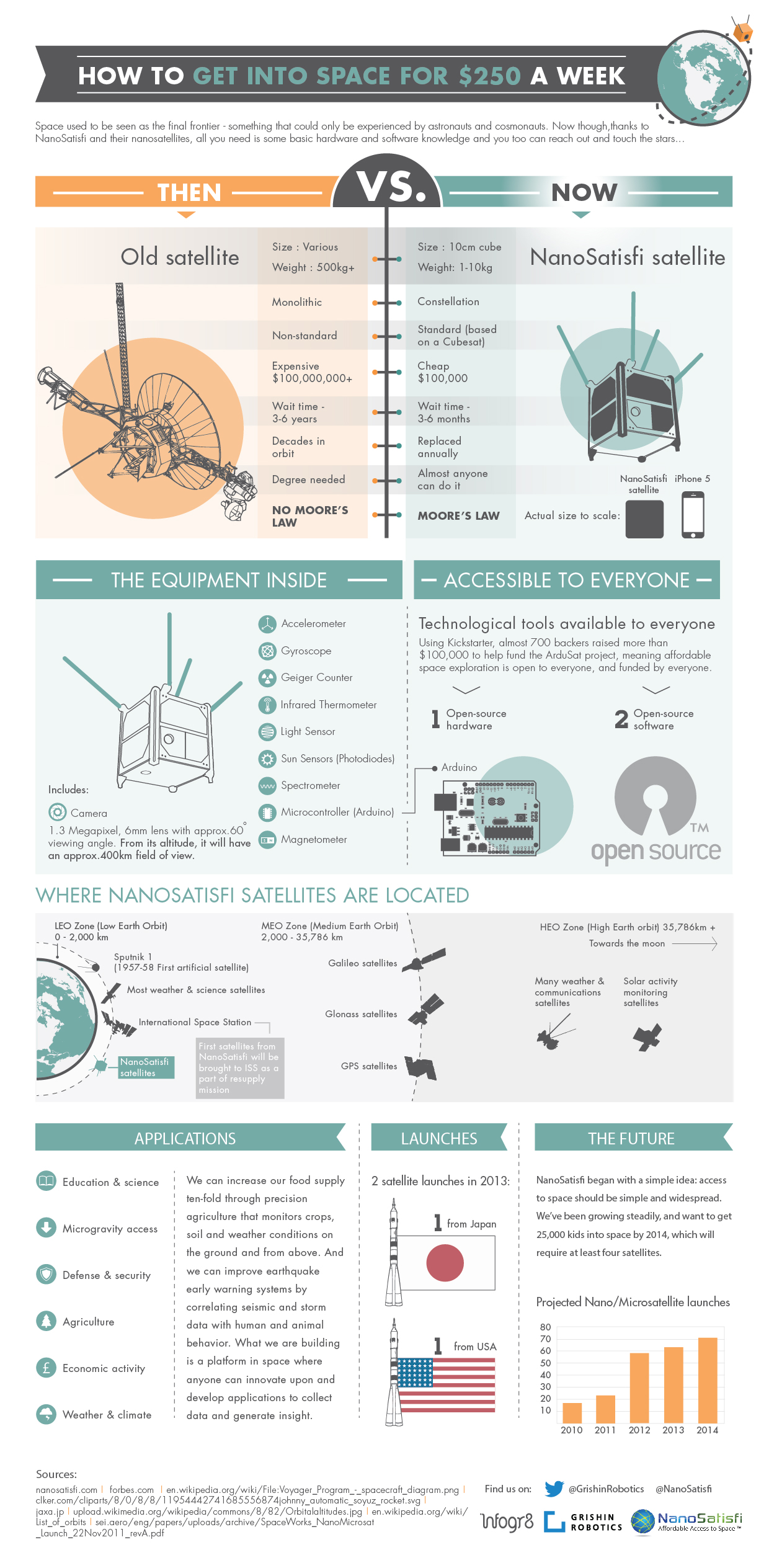 Co-founder and Vice President of
SearchRank
, responsible for many of the day to day operations of the company. She is also founder of
The Arizona Builders' Zone
, a construction / home improvement portal. Follow
+Irma Wallace
on Google + as well as
Twitter
.