The iPhones' desirability coupled with a buoyant second hand market on sites such as eBay.com and Craigslist.com means that iPhone theft is a huge problem. This infographic shows you how to protect your precious iPhone from the bad guys. Also check out Unlock.my to learn how to unlock your iPhone 4.
[Click here for full size version]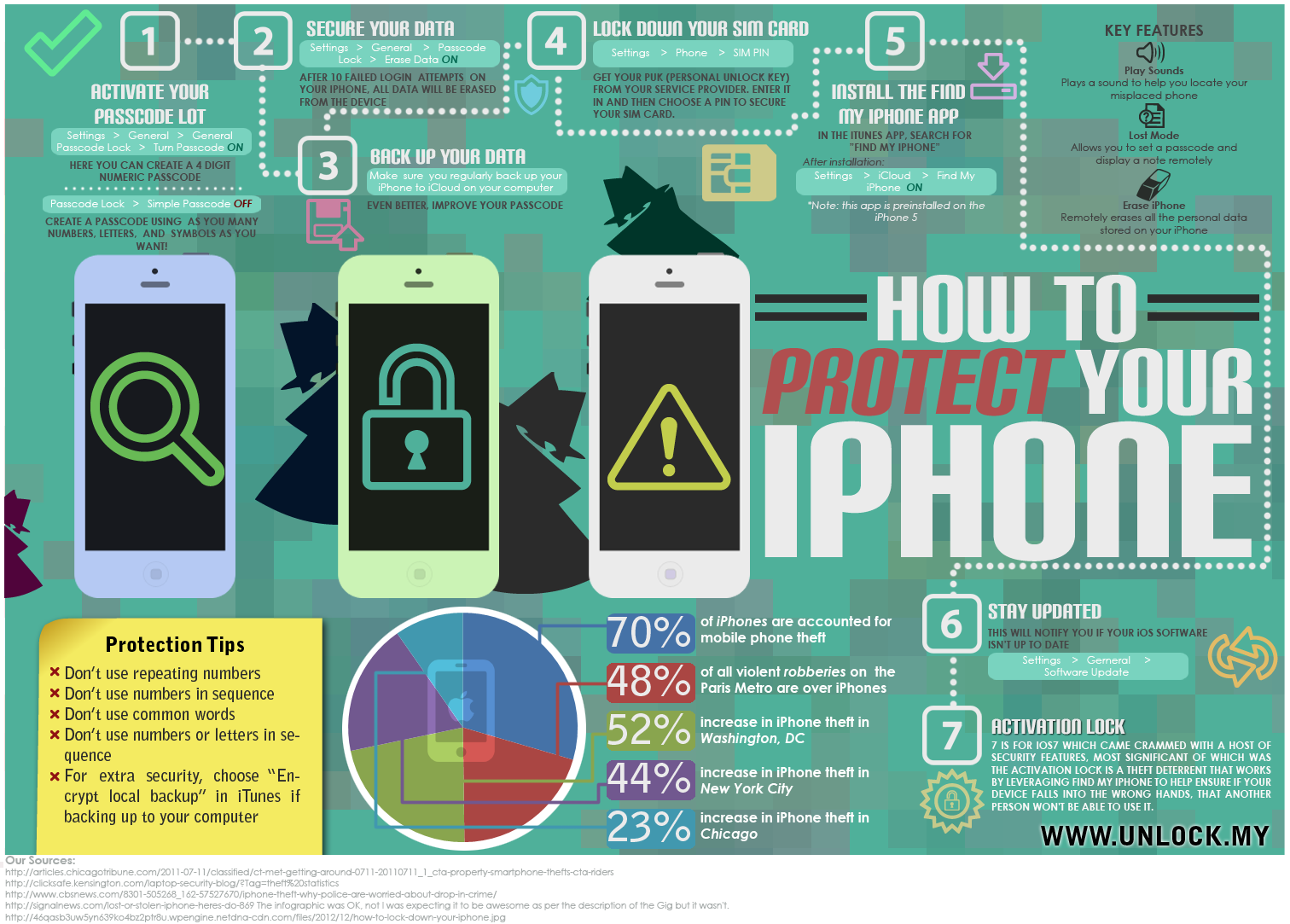 David Wallace is a search & social media marketer who lives in Anthem Arizona with his lovely wife. Interests & hobbies include all things Disney, roller coasters, musicianship and Christianity. Follow
+David Wallace
on Google + as well as
Twitter
.