With over 42.9 million blogs reblogging animated gifs and Ryan Gosling memes, this community of blogging fanatics has developed a unique language and quirks that set it apart from the rest of the Internet. This infographic will help you to spot an average Tumbly user.
[Click image for full size version]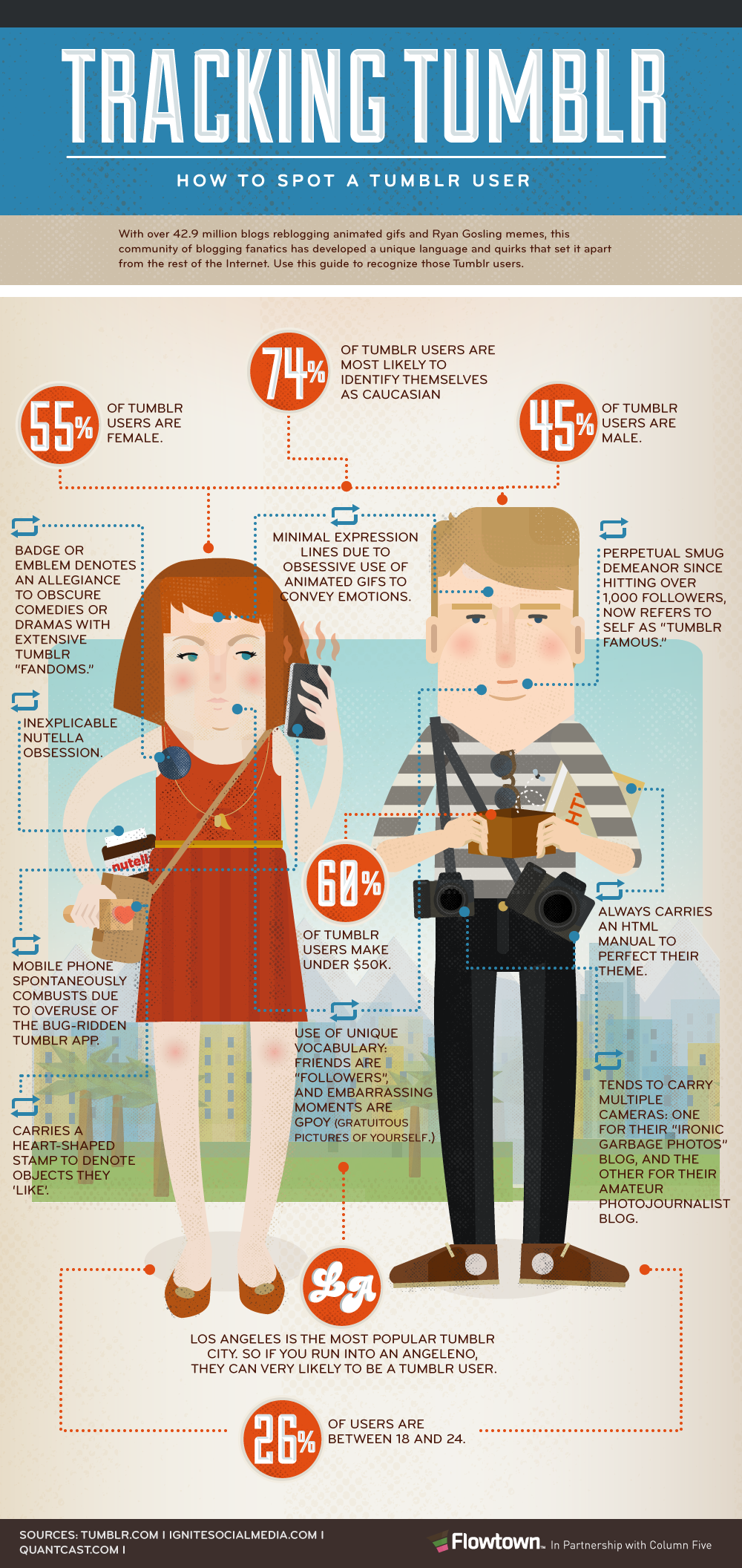 David Wallace is a search & social media marketer who lives in Anthem Arizona with his lovely wife. Interests & hobbies include all things Disney, roller coasters, musicianship and Christianity. Follow
+David Wallace
on Google + as well as
Twitter
.