That's right, according to official statistics; Mexico tops the list of countries that shower the most. Close to 90% of Mexicans shower every single day, compared to approximately 70% of Americans. Does this mean Americans aren't as hygienic as Mexicans, or does it mean Americans think about the environment more than Mexicans? Second on the list is Australia, followed by France, USA, UK, Russia, Sweden, Germany and then China. Just 25% of Chinese men shower every day. These and other interesting facts about shows in an infographic by Di Vapor.
[Click here for full size version]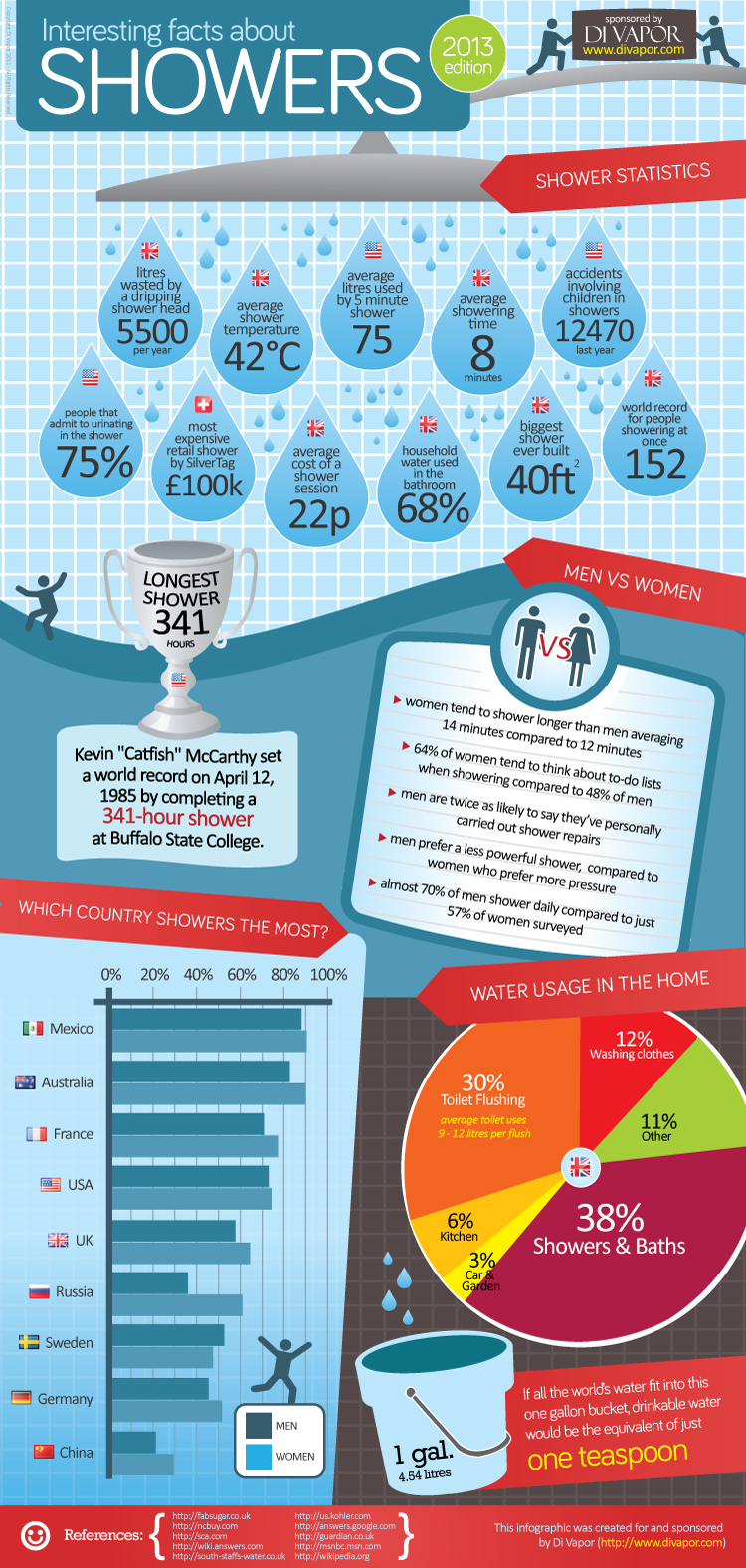 Co-founder and Vice President of
SearchRank
, responsible for many of the day to day operations of the company. She is also founder of
The Arizona Builders' Zone
, a construction / home improvement portal. Follow
+Irma Wallace
on Google + as well as
Twitter
.