This infographic, published by David McBee, describes the pros and cons of some of the most popular internet marketing channels, including social media sites Facebook, Twitter, Google+ and LinkedIn as well as internet marketing tactics such as SEO, Pay Per Click and Video Marketing.
[Click here for full size version]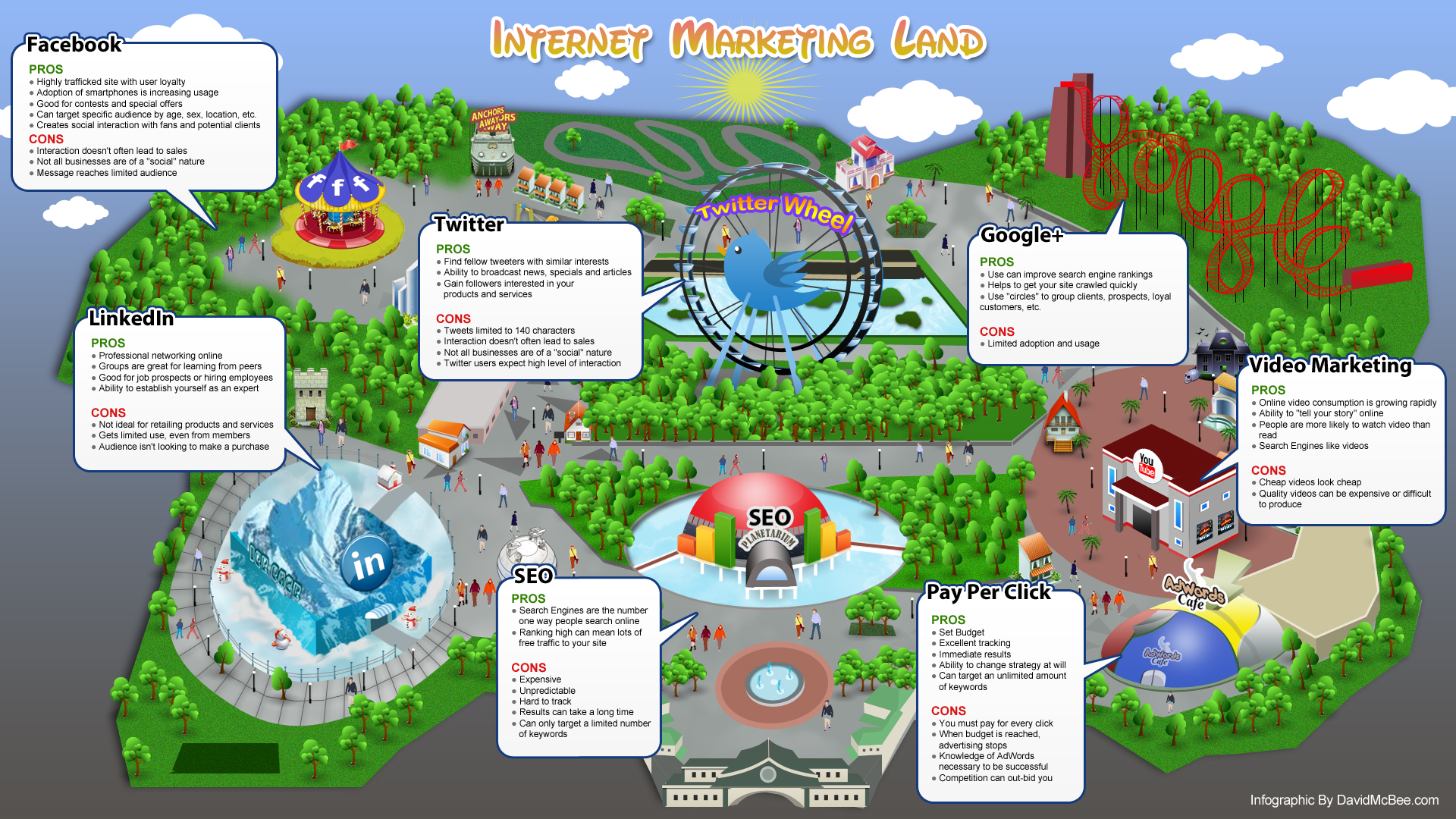 Co-founder and Vice President of
SearchRank
, responsible for many of the day to day operations of the company. She is also founder of
The Arizona Builders' Zone
, a construction / home improvement portal. Follow
+Irma Wallace
on Google + as well as
Twitter
.