More and more it seems that the American Dream is becoming more of a fantasy. With the economy and housing market still down in the dumps, families are moving inland so they can afford to live. The following infographic helps to break down the most efficient ways to still live the American Dream.
[Click here for full size image]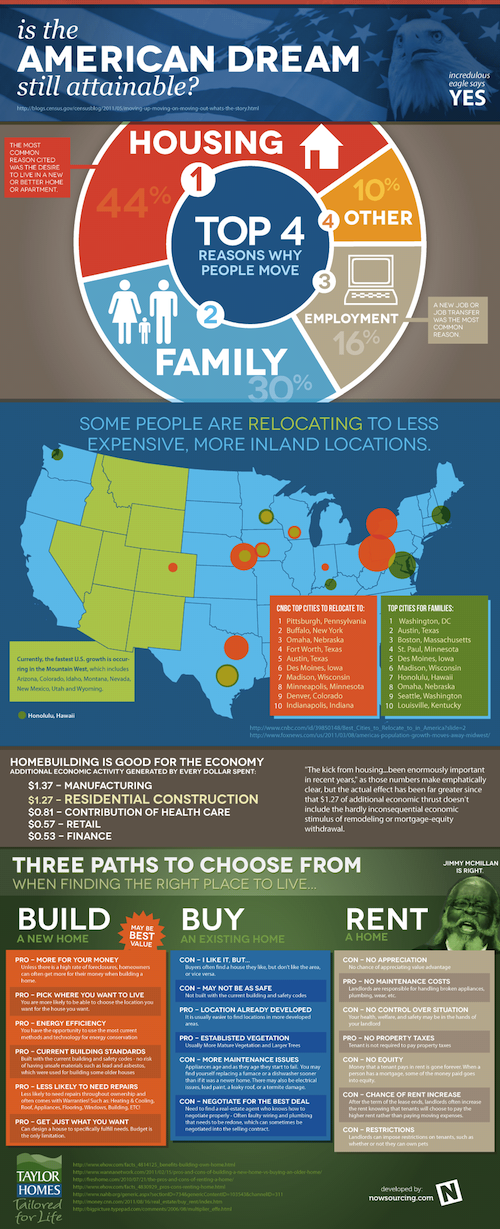 Source: Taylor Homes
Brian is the President of NowSourcing, Inc., a premier social media firm specializing in
infographic design
, development and content marketing promotion. The company is based in Louisville, KY and works with companies that range from small business to Fortune 500.