Do you put yourself at increased risk of dying every time you clock in at work? Check out this infographic from Matrix Direct Term Life Insurance on the most dangerous careers in the U.S. Did your gig make the list?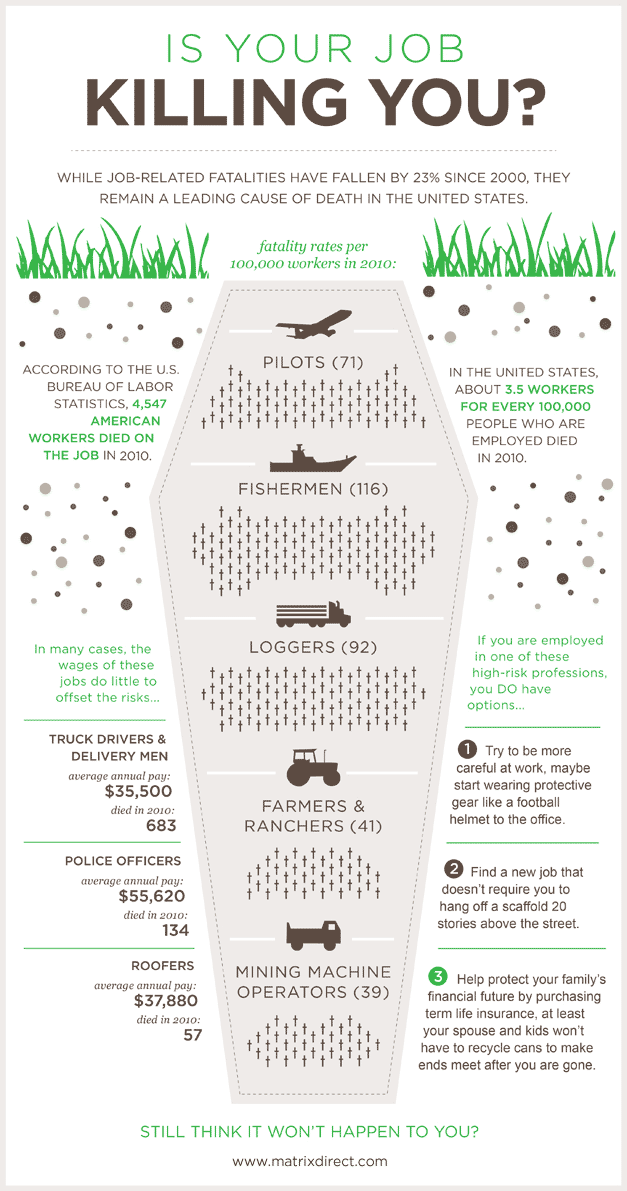 David Wallace is a search & social media marketer who lives in Anthem Arizona with his lovely wife. Interests & hobbies include all things Disney, roller coasters, musicianship and Christianity. Follow
+David Wallace
on Google + as well as
Twitter
.