Finding yourself stranded in your car due to treacherous conditions like snow, ice, poor visibility and slick roads only to discover you have junk in the trunk, rather than the necessary roadside emergency supplies, can place you and your family in jeopardy. According to a new survey by State Farm® and KRC Research, more than 60 percent of drivers had some sort of "junk" (non-emergency supplies) in their trunk ranging from extra clothes and shoes to used food or drink containers. While 99 percent of drivers had at least one emergency supply in their vehicle, such as spare tire or jumper cables, a mere nine percent carried all the essential emergency roadside supplies.
[Click image for full size version]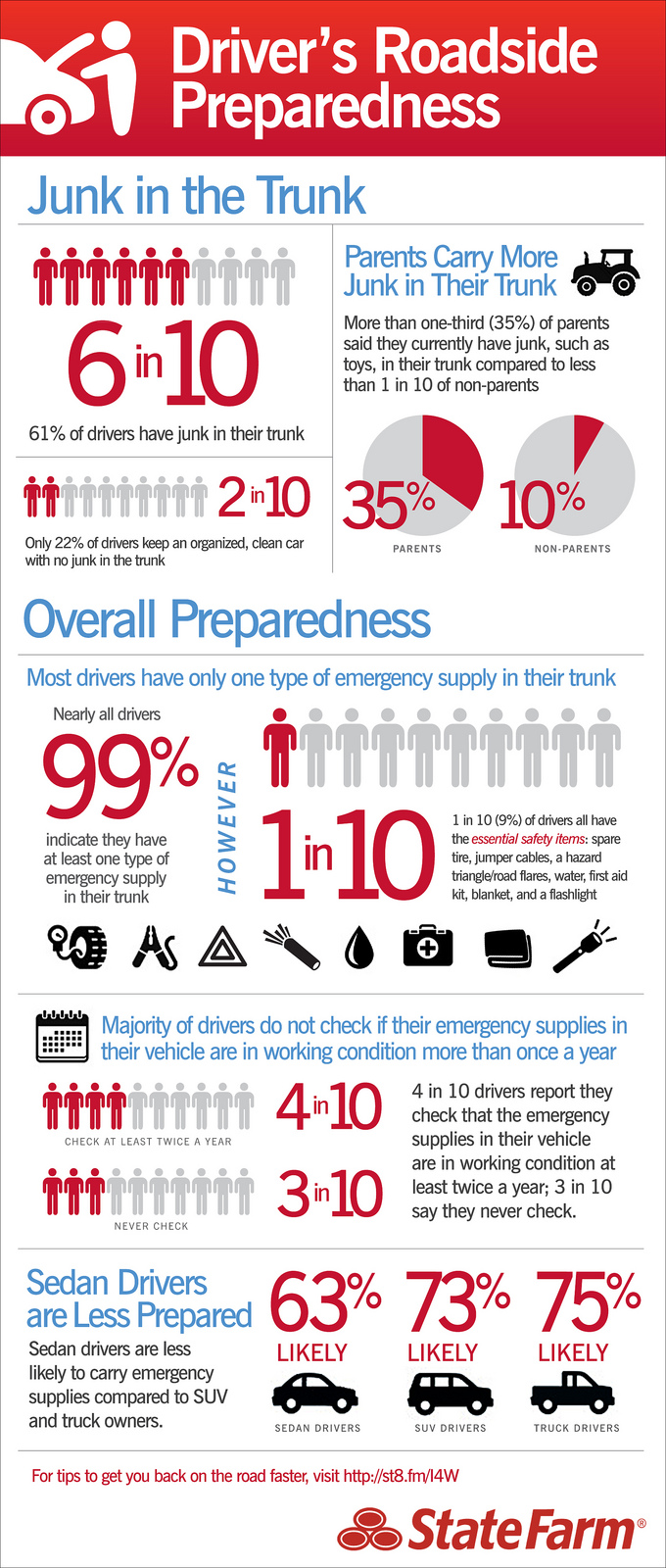 Co-founder and Vice President of
SearchRank
, responsible for many of the day to day operations of the company. She is also founder of
The Arizona Builders' Zone
, a construction / home improvement portal. Follow
+Irma Wallace
on Google + as well as
Twitter
.