It seems you can step out your front door without seeing the words "Keep Calm and Carry On" on a t-shirt, coffee mug or poster. Where did this comforting phrase come from and what launched it into the collective consciousness? Fibers.com created this infographic illustrating the rise of the Keep Calm and Carry.
[Click here for full size version]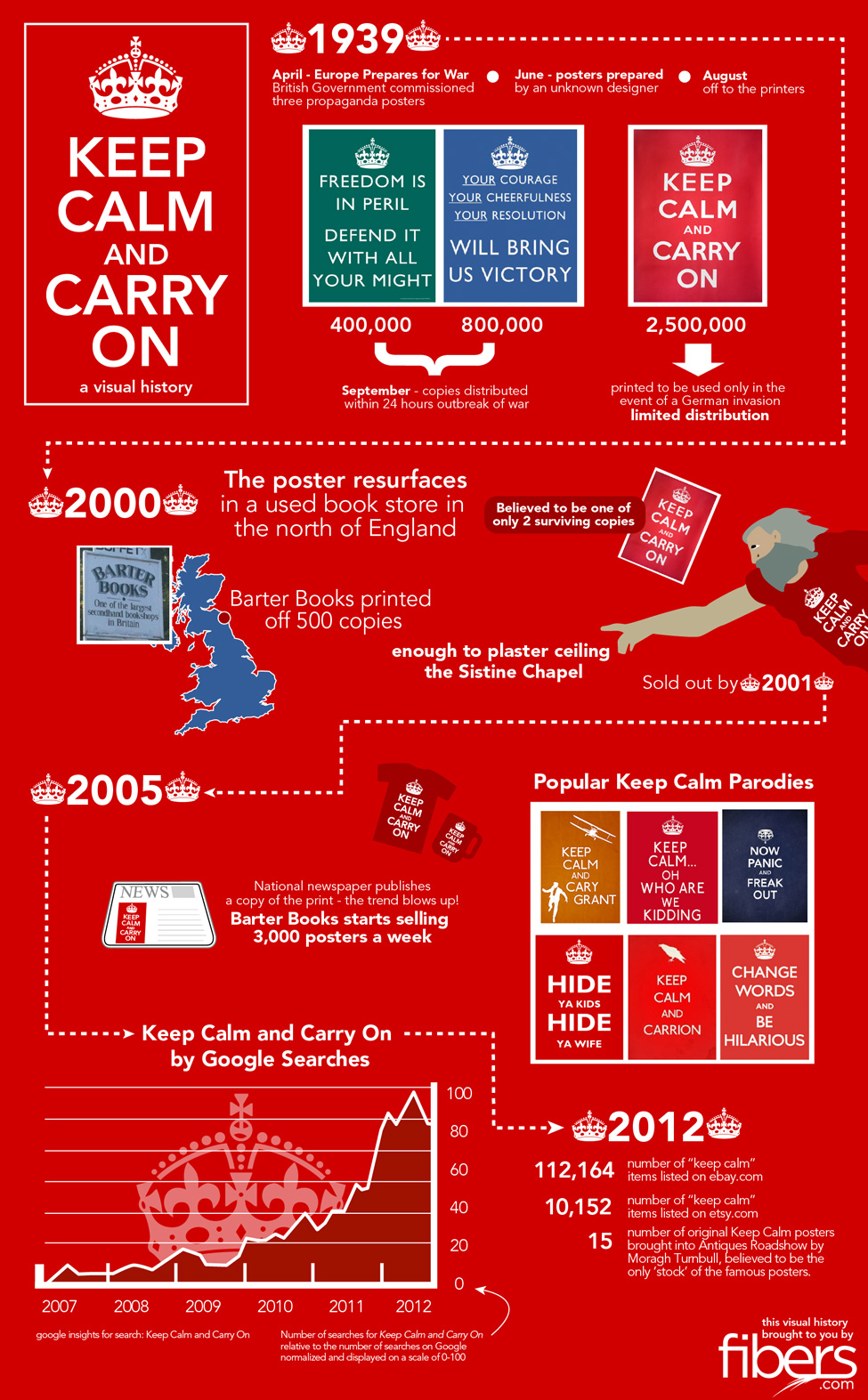 Co-founder and Vice President of
SearchRank
, responsible for many of the day to day operations of the company. She is also founder of
The Arizona Builders' Zone
, a construction / home improvement portal. Follow
+Irma Wallace
on Google + as well as
Twitter
.