The following infographic from lowcarbfoods.org discusses some common myths and misconceptions associated with low carb lifestyle. Many people believe that these diets ban the consumption of carbohydrates, fruits and vegetables, and alcohol. Other misconceptions are that low carb diets raise cholesterol levels and cause different medical problems such as heart disease and kidney disease.
Need HCG? Click here to buy quality HCG and HCG Diet Supplies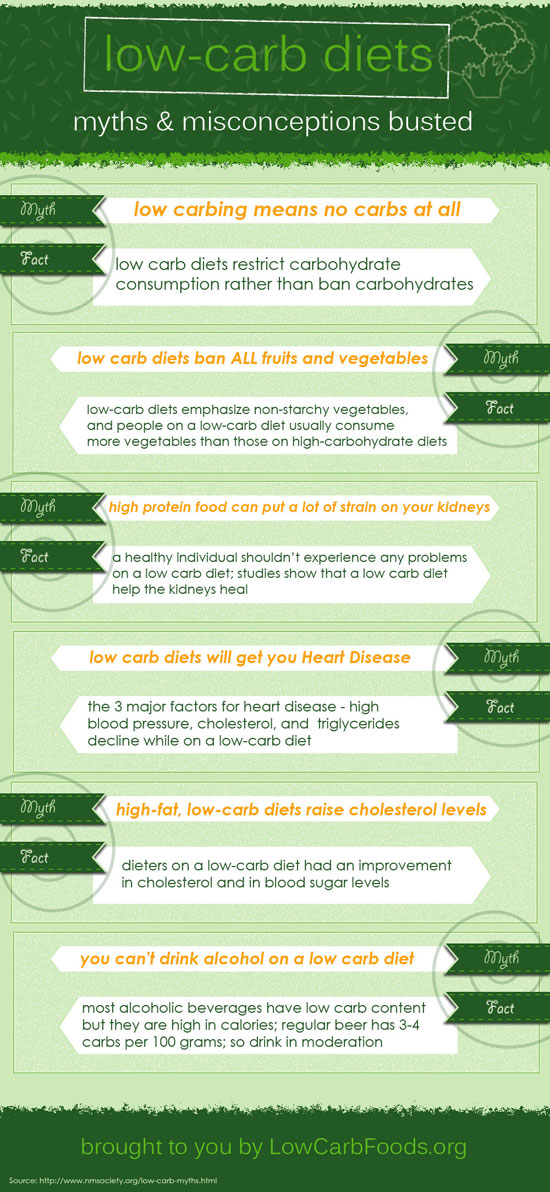 David Wallace is a search & social media marketer who lives in Anthem Arizona with his lovely wife. Interests & hobbies include all things Disney, roller coasters, musicianship and Christianity. Follow
+David Wallace
on Google + as well as
Twitter
.