There's nothing better than a perfectly designed custom suit. But it can be a daunting process to create your own suit from scratch. There are a lot of things you want to include to build the perfect suit, and there are a bunch of problems you want to avoid so the price doesn't skyrocket.
To help you create an awesome custom suit for many occasions, Alan David Custom Suits has created the ultimate men's guide to custom suits. This infographic includes all the ingredients you'll need as well as tips and tricks for what to avoid and what you should be looking to pay.
[Click image for full size version]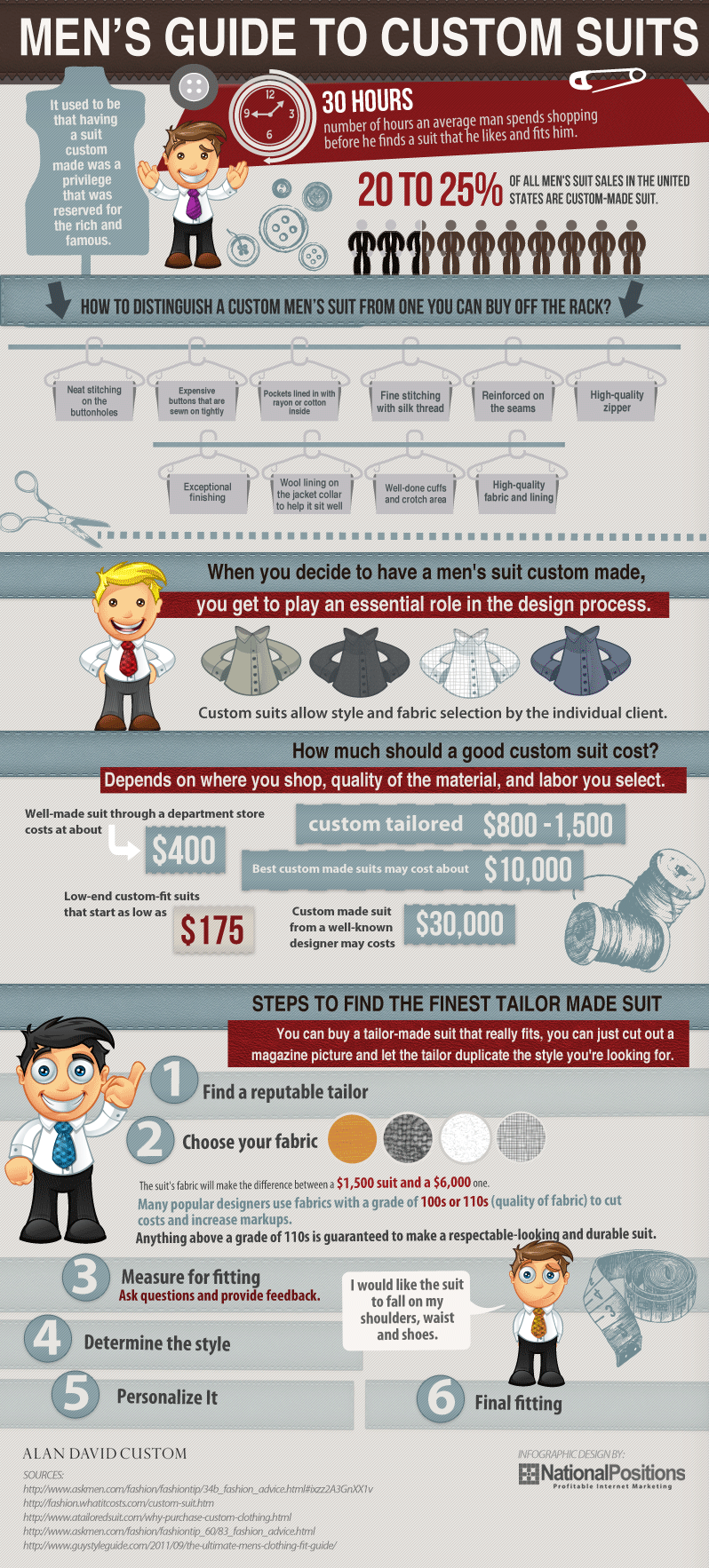 David Wallace is a search & social media marketer who lives in Anthem Arizona with his lovely wife. Interests & hobbies include all things Disney, roller coasters, musicianship and Christianity. Follow
+David Wallace
on Google + as well as
Twitter
.