Twitter has become a bit of a currency for celebrities these days. Self worth may be based on how many followers they can scrounge up on the social media network. Not only are musicians no different, they seem to be leading the charge. Of the top ten accounts with the most Twitter followers, seven of them are musicians.
While the popularity of musical heavyweights like Justin Bieber, Lady Gaga and Kary Perry is without question, ConcertTour.org takes a hard look at those lofty numbers to see if they are really legit. They did some digging into the musicians who fill out Twitter's top 20 and found some with as few as 16% real followers as well as some whose fake followers hit 55%. They also ran the numbers to determine who the real Twitter leaders were in music by analyzing valid Twitter accounts. Finally they include some interesting factoids on the fake Twitter trade.
[Click here for full size version]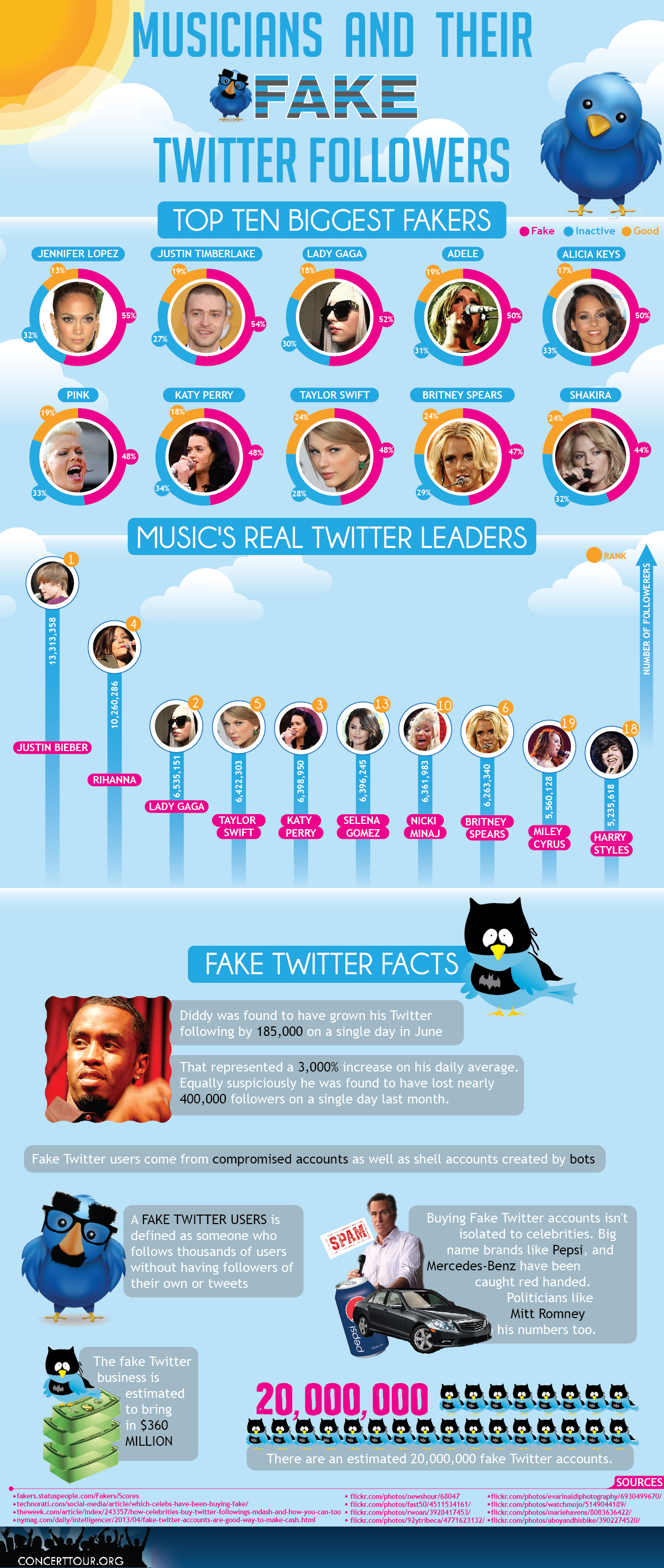 David Wallace is a search & social media marketer who lives in Anthem Arizona with his lovely wife. Interests & hobbies include all things Disney, roller coasters, musicianship and Christianity. Follow
+David Wallace
on Google + as well as
Twitter
.