Floaties Swim School is proud to support May as "National Drowning Prevention Month. In an effort to provide information about water safety, drowning prevention, aquatic safety, and recreational activities they have created this infographic on drowning prevention.
[Click image for full size version]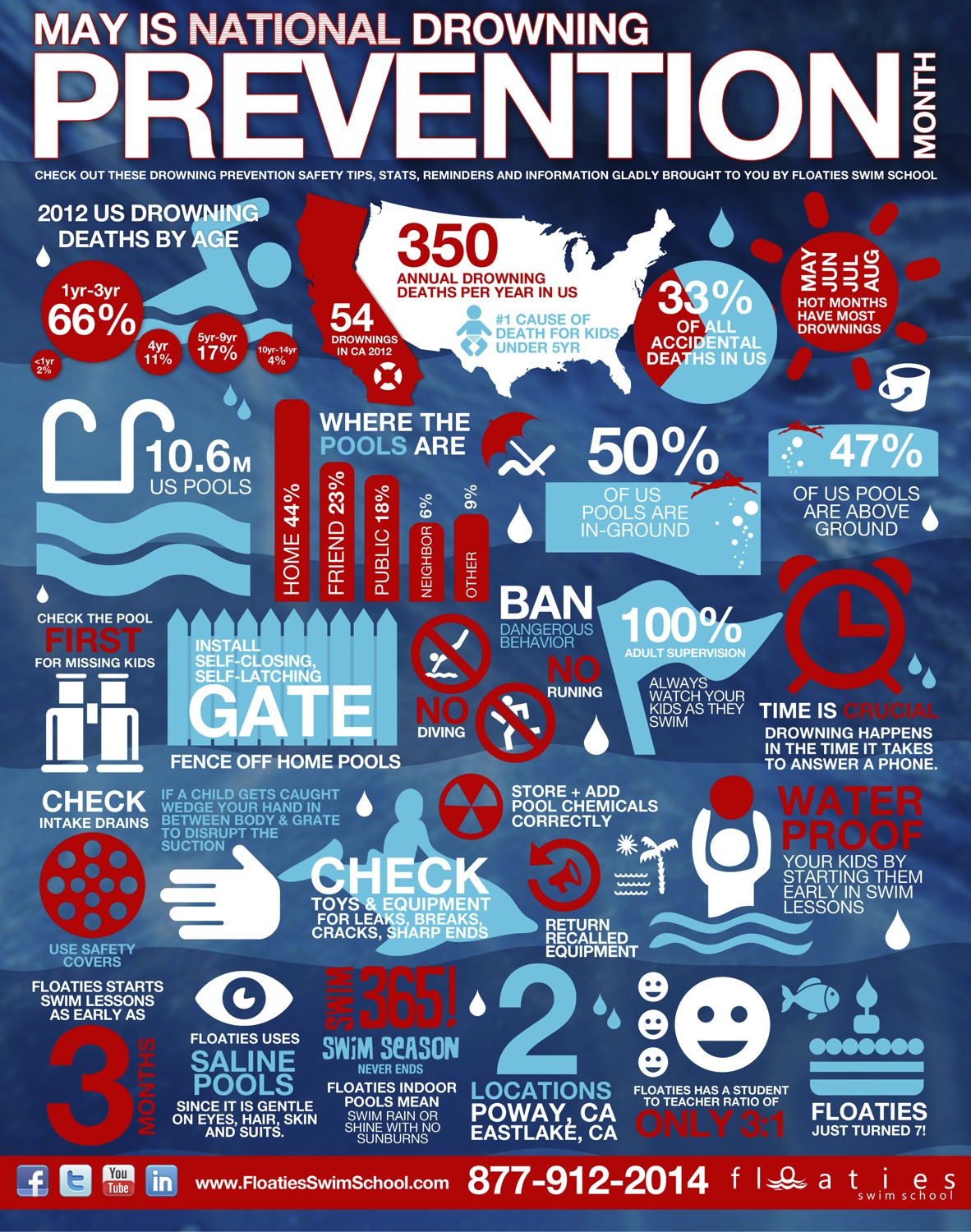 David Wallace is a search & social media marketer who lives in Ahwatukee Arizona with his lovely wife. Interests & hobbies include all things Disney, roller coasters, musicianship and Christianity. Follow
+David Wallace
on Google + as well as
Twitter
.