Did you know that Staten Island was named after the Dutch Parliament? Or the Bronx zoo is the largest metro zoo in the US?  The Five New York City Boroughs are full of dramatic history, fantastic sights, famous eats, and attractions galore.  The following infographic published by Marriott will give you a history lesson and also some modern day tips.
[Click image for full size version]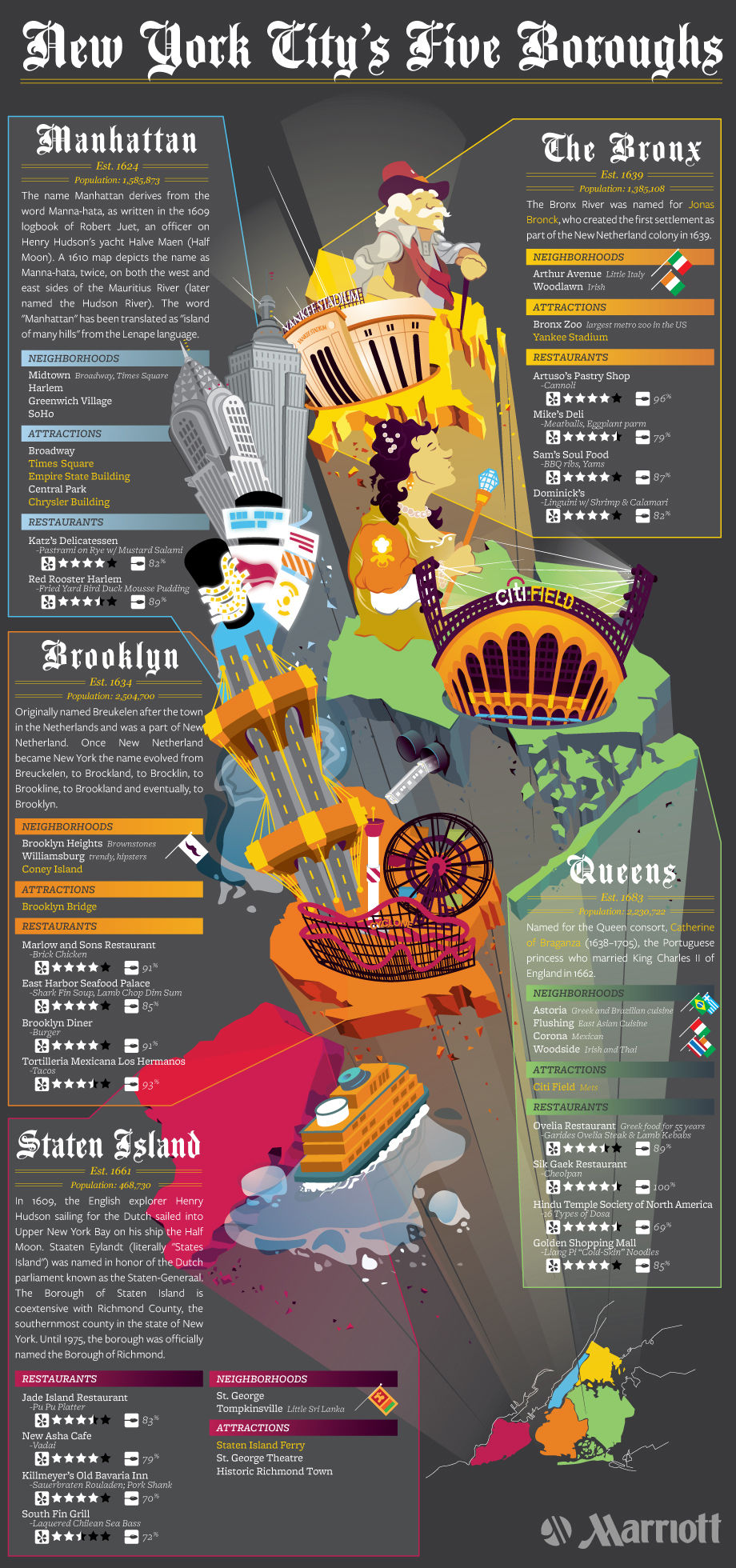 David Wallace is a search & social media marketer who lives in Anthem Arizona with his lovely wife. Interests & hobbies include all things Disney, roller coasters, musicianship and Christianity. Follow
+David Wallace
on Google + as well as
Twitter
.