With the NFL Draft right around the corner, InetSoft Technology Corp thought it'd be a great idea to get some statistics and facts on the draft so they created an infographic titled "NFL Draft 101″. They started by examining the top ten NFL draft picks by position from 2002-2011. From there they took a closer look at the pro bowl starters from 2008-2013 and noticed that most starters come from the top 50 picks of the draft, but there were a surprising amount of undrafted starters that appeared in the Pro Bowl. Most notably James Harrison, who came into the league as an undrafted free agent, and became a five time pro bowler as well earning two super bowl rings!
They then took a look at the NFL combine, which tests each athlete on their physical and mental abilities and determined who ranked the best in the history of the combine. These athletes are incredibly gifted and their numbers prove it from the data we looked at. Last but not least they took a look at some interesting NFL draft facts that stood out and presented it at the bottom of the infographic.
[Click here for full size version]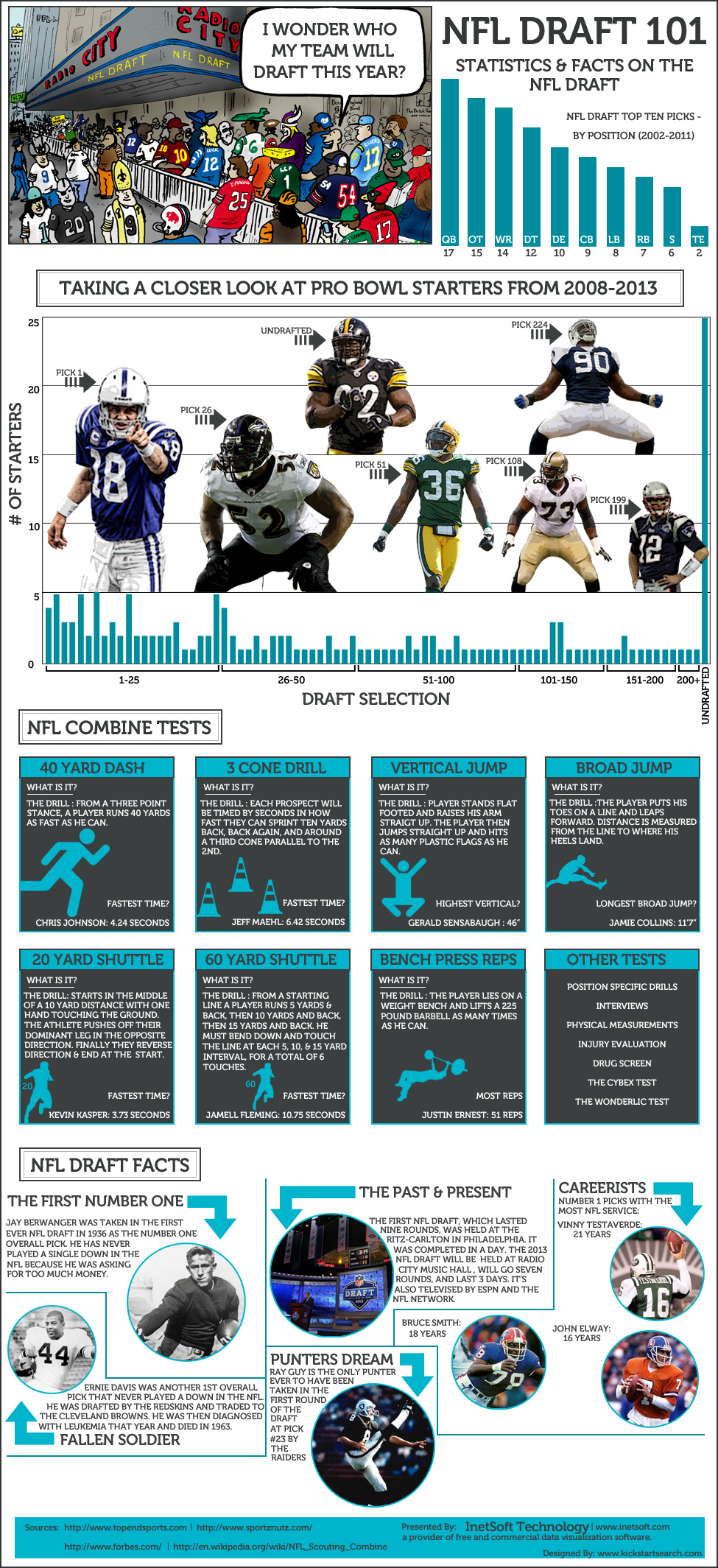 David Wallace is a search & social media marketer who lives in Ahwatukee Arizona with his lovely wife. Interests & hobbies include all things Disney, roller coasters, musicianship and Christianity. Follow
+David Wallace
on Google + as well as
Twitter
.