People are relying more and more on mobile devices to socialize as well as interact with the world around them. This Infographic shows how that trend is extending to the job search process.
[Click image for full size version]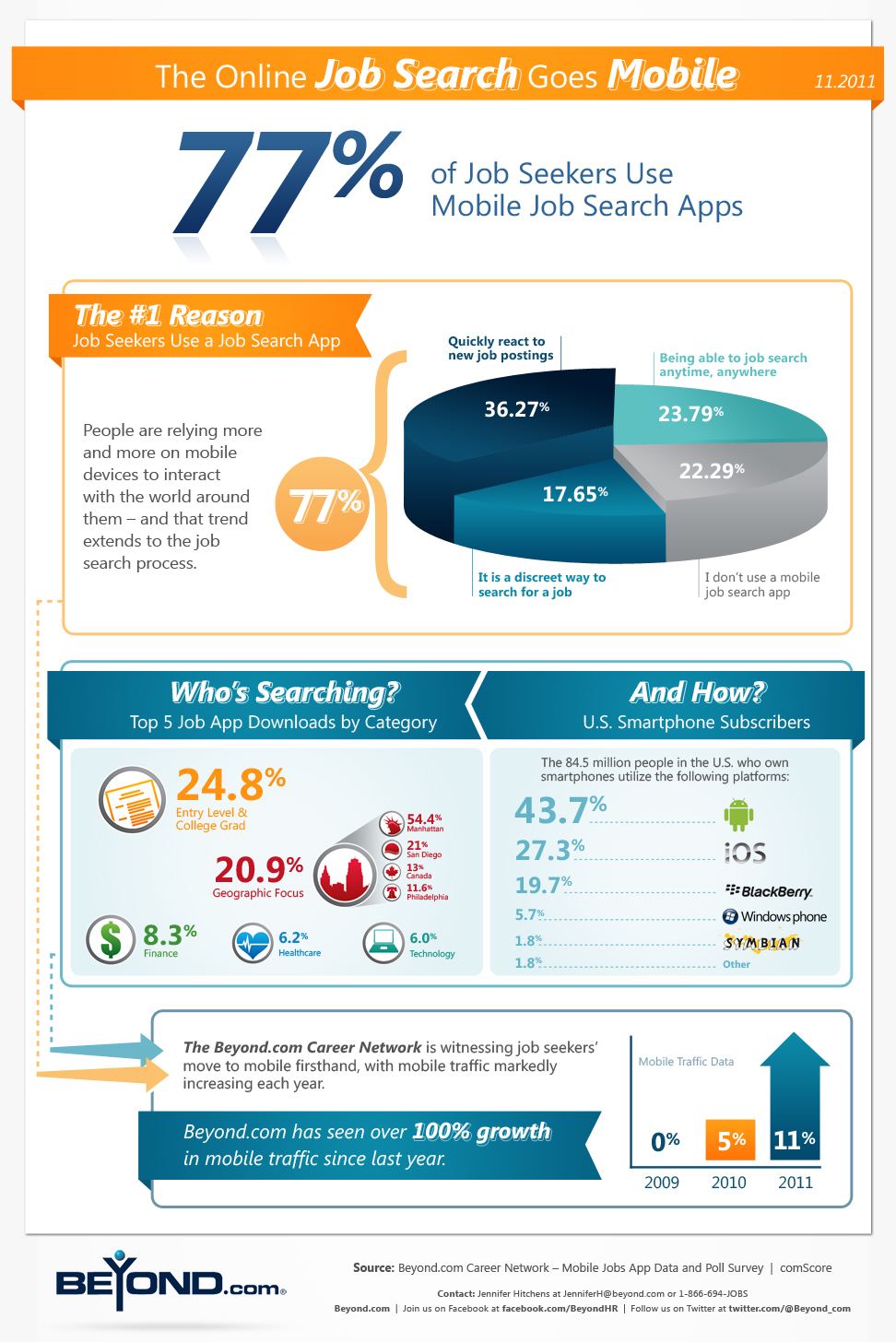 Infographic courtesy of Beyond.
David Wallace is a search & social media marketer who lives in Ahwatukee Arizona with his lovely wife. Interests & hobbies include all things Disney, roller coasters, musicianship and Christianity. Follow
+David Wallace
on Google + as well as
Twitter
.