Americans currently owe $854.2 billion in credit card debt and there are more than 600 million credit cards currently in use in America. The average American household carries about $7,000 in credit card debt. When consumers find themselves buried in debt, high interest rates and fees can make it difficult to pay off their balances.
The Payment Showdown – Race to a Zero Balance infographic by CompareCards.com has a game-show theme, providing examples of "contestants" racing to reach a zero balance first. It also highlights the typical interest rate to be expected by major issuers and examples of how consumers can save almost $400 each month to put towards their debt.
[Click here for full size version]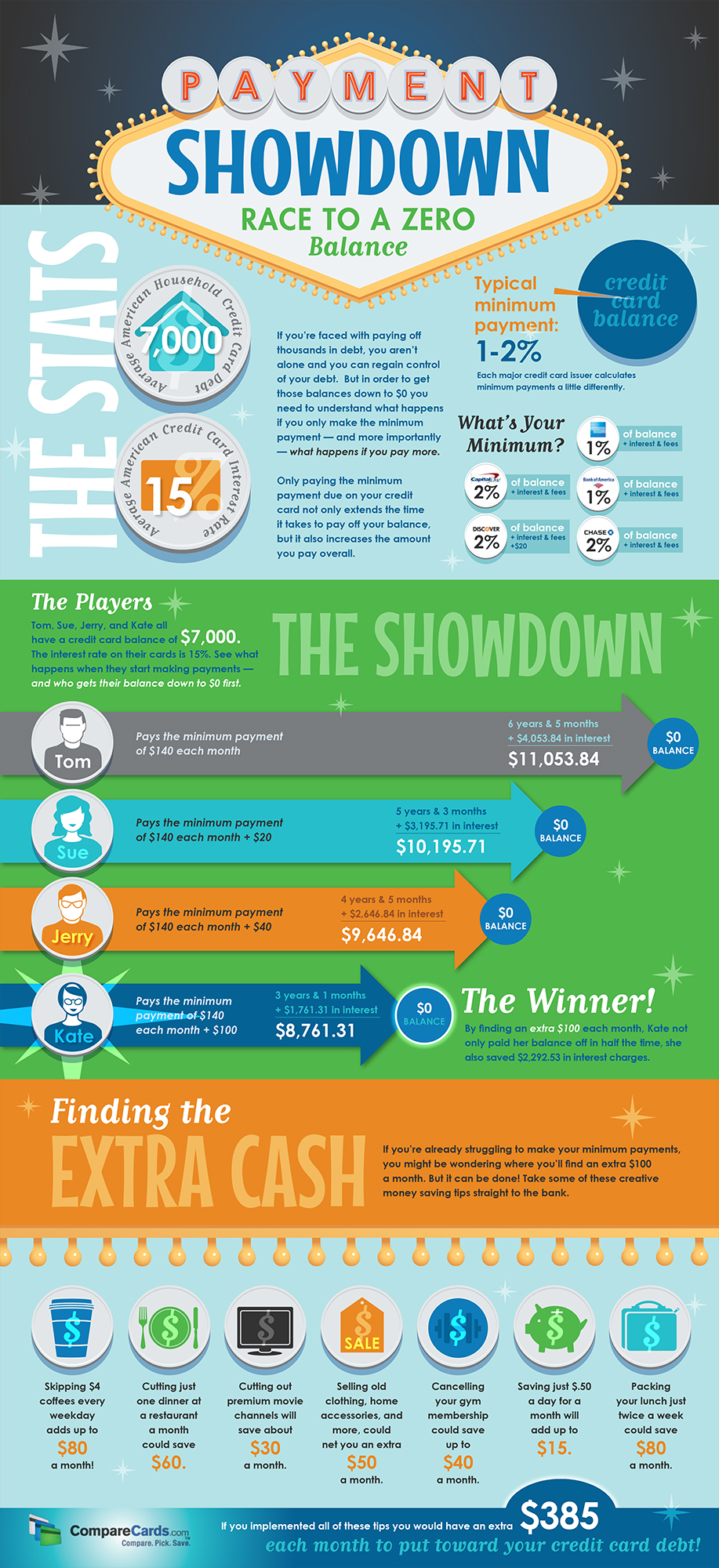 Co-founder and Vice President of
SearchRank
, responsible for many of the day to day operations of the company. She is also founder of
The Arizona Builders' Zone
, a construction / home improvement portal. Follow
+Irma Wallace
on Google + as well as
Twitter
.