Is your infographic ready to be found in Google searches? It is important to take the right steps to ensure that your graphic is optimized utilizing researched keywords to improve the success of your infographic. This infographic from Vertical Measures will help you to learn where to apply these keywords in your page's html to help improve the opportunity for a triumphant infographic that draws in links as well as traffic.
[Click here for full size version]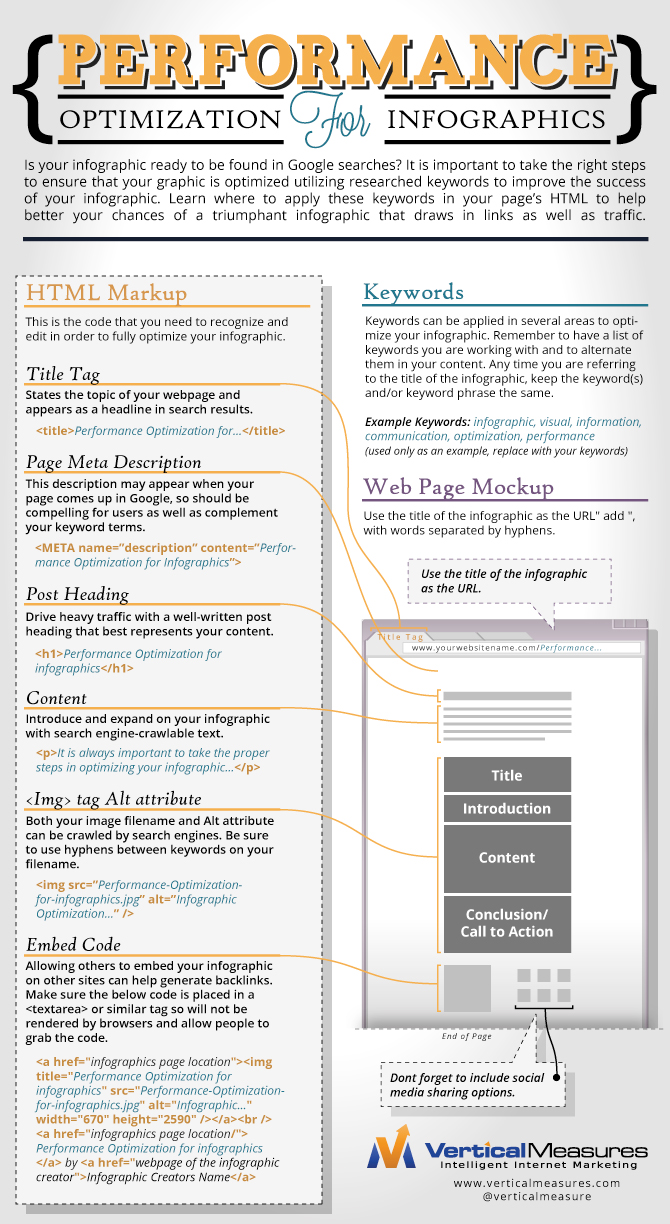 David Wallace is a search & social media marketer who lives in Ahwatukee Arizona with his lovely wife. Interests & hobbies include all things Disney, roller coasters, musicianship and Christianity. Follow
+David Wallace
on Google + as well as
Twitter
.