Probably the best way to protect an eBook is by using a secure DRM system like Adobe Content Server 4 or a much more affordable option like EditionGuard. These systems can make it more difficult for pirates to take advantage if eBooks and the additional security may just cause them to turn their attention to other eBooks that do not have the same level of protection. DRM systems aren't impossible to defeat but sometimes simply making it harder for "pirates" is enough deterrent.
[Click here for full size version]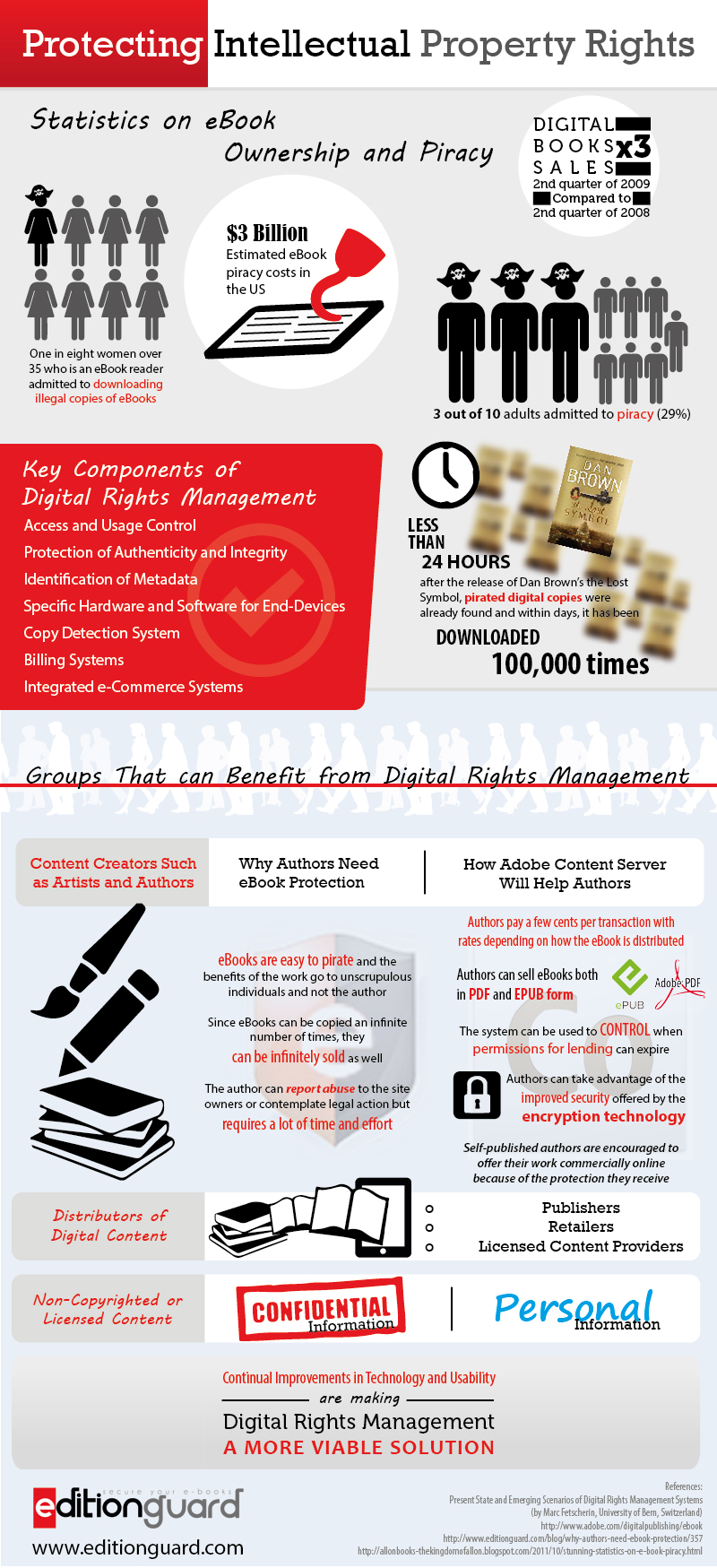 Co-founder and Vice President of
SearchRank
, responsible for many of the day to day operations of the company. She is also founder of
The Arizona Builders' Zone
, a construction / home improvement portal. Follow
+Irma Wallace
on Google + as well as
Twitter
.