This infographic, created by Oakfurniture UK, provides all important facts you need to know about the worlds rainforests including information on why they are disappearing.
[Click image for full size version]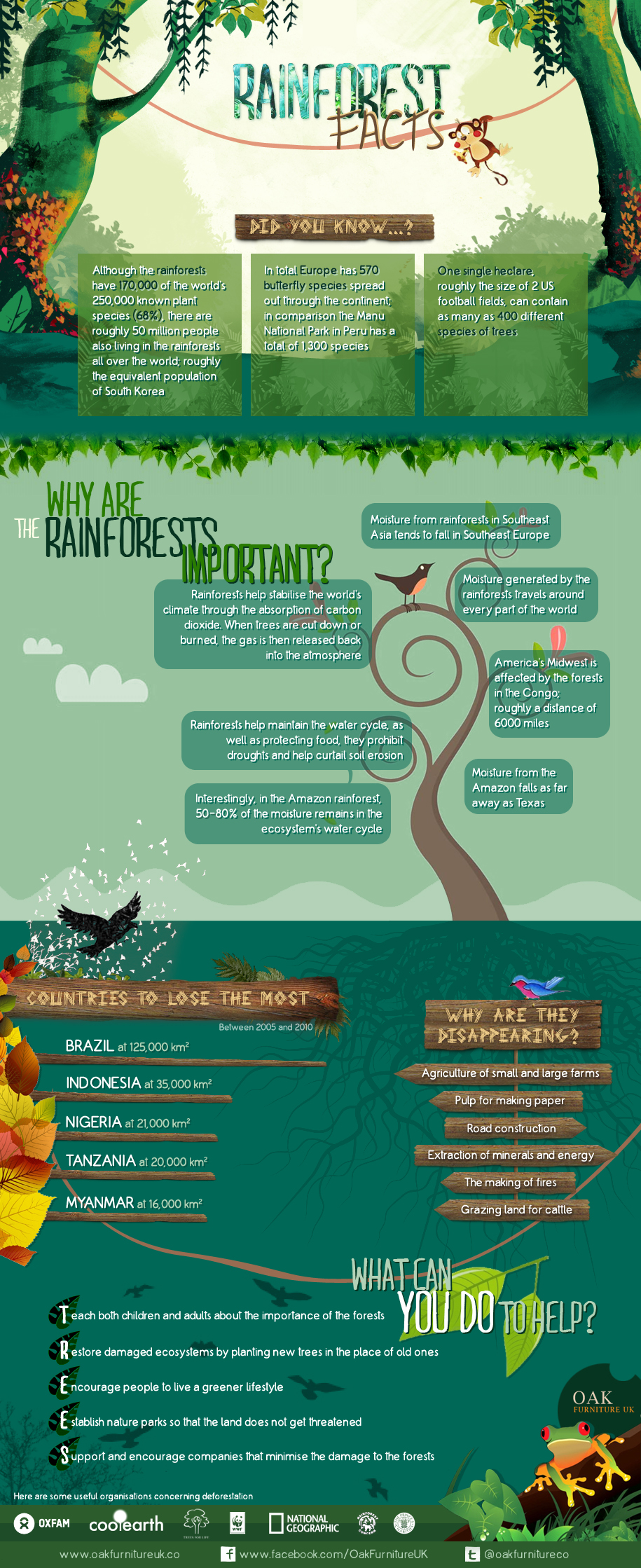 David Wallace is a search & social media marketer who lives in Ahwatukee Arizona with his lovely wife. Interests & hobbies include all things Disney, roller coasters, musicianship and Christianity. Follow
+David Wallace
on Google + as well as
Twitter
.