This recently released infographic from AMC Theatres is based off the highly-anticipated film, "Anchorman 2: The Legend Continues". As the leader of the top-ranked news team in San Diego, Ron Burgundy, is a man of exquisite tastes and the finer things in life. This hilarious infographic is titled "Ron Burgundy's Guide to Dress for Success", because if there is one thing that Ron Burgundy knows, it's how to look good. Learn from the world's greatest new anchor how you can put yourself on the fast track to success by changing your wardrobe, choice of drink, type of cologne and more!
[Click here for full size version]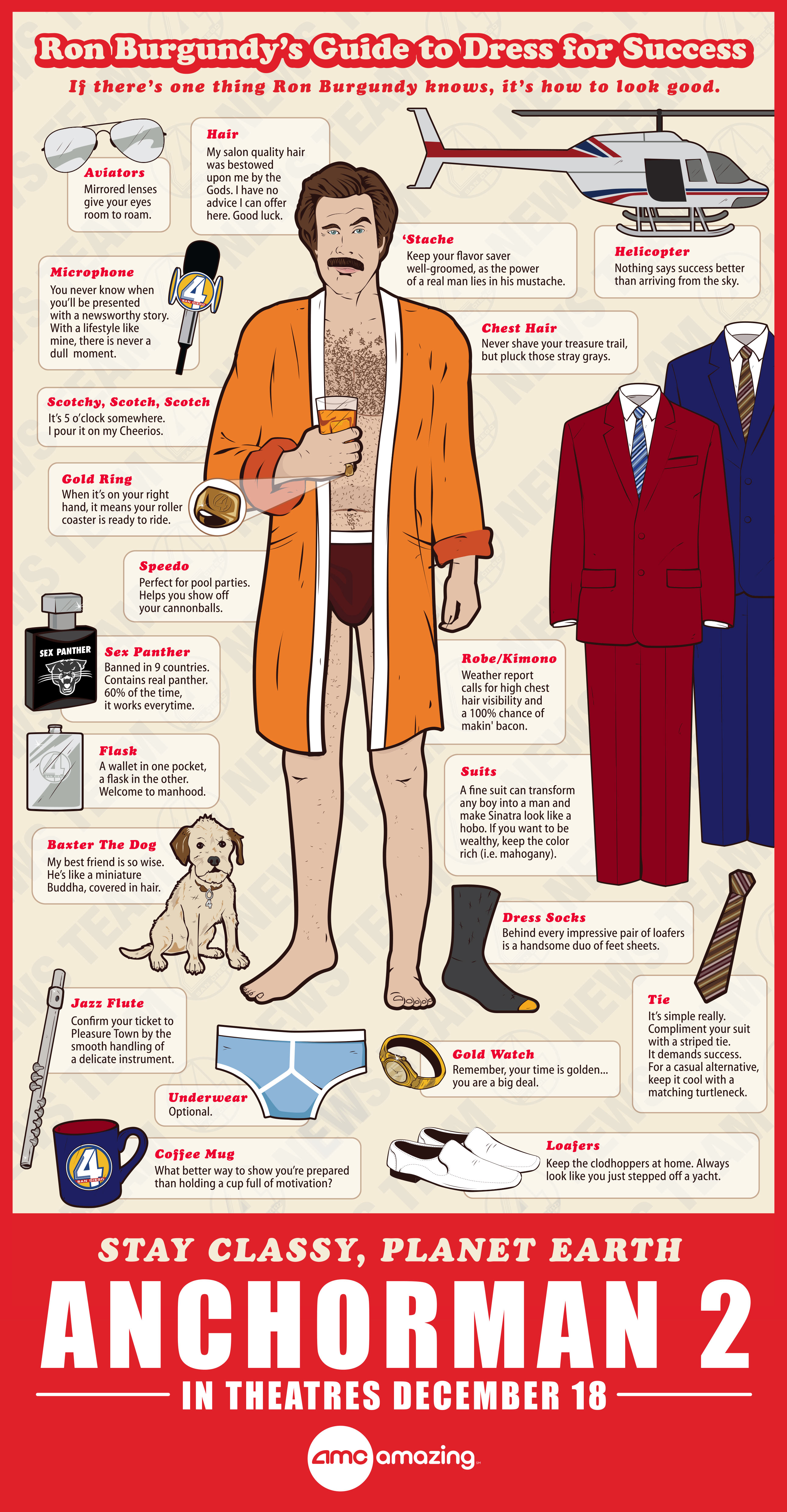 David Wallace is a search & social media marketer who lives in Ahwatukee Arizona with his lovely wife. Interests & hobbies include all things Disney, roller coasters, musicianship and Christianity. Follow
+David Wallace
on Google + as well as
Twitter
.