Now that marijuana is legal in Washington, the cannabis industry is booming in the Seattle area. This infographic by WasteXpress shows the long road to legalization in Washington and some of the different types of waste that can be by-products of marijuana production. Hazardous waste disposal companies work with within different sectors of this industry to make sure that all toxic waste is disposed of or recycled responsibly. Some of the more common waste products and their removal solutions are outlined in this infographic.
[Click here for full size version]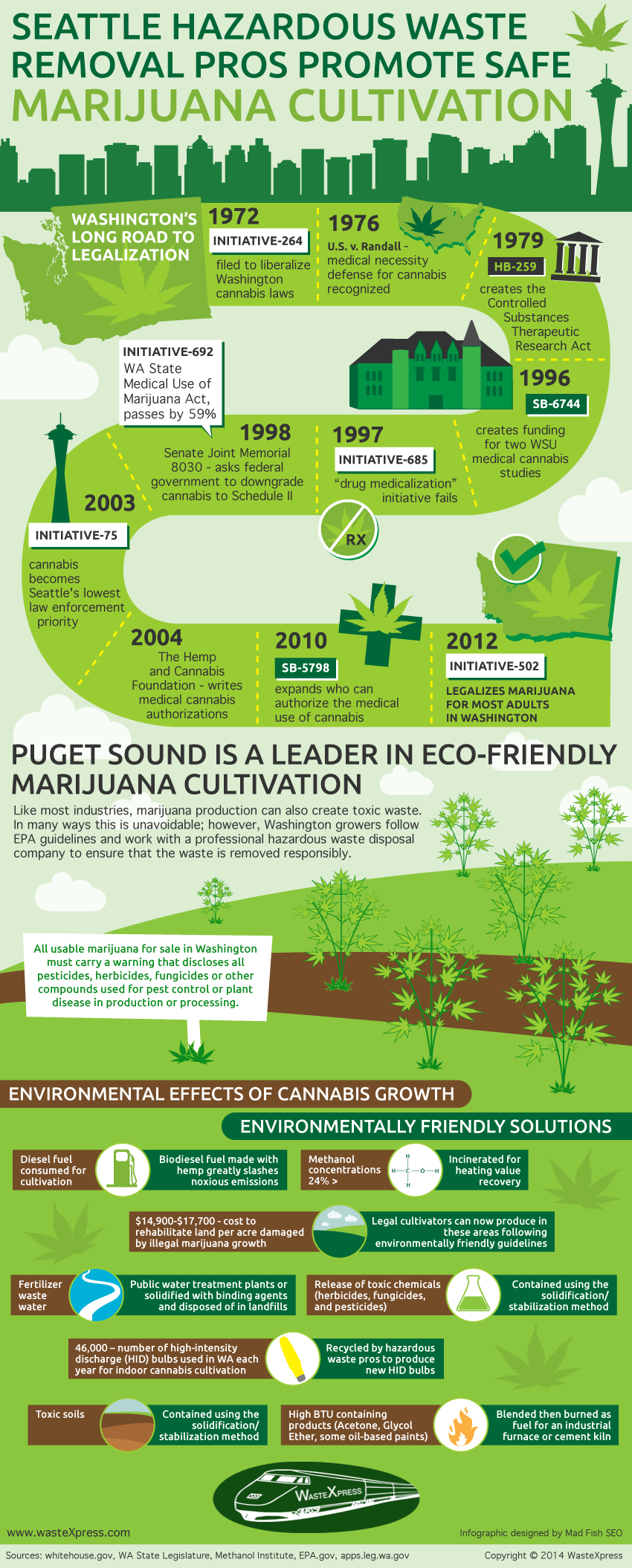 Co-founder and Vice President of
SearchRank
, responsible for many of the day to day operations of the company. She is also founder of
The Arizona Builders' Zone
, a construction / home improvement portal. Follow
+Irma Wallace
on Google + as well as
Twitter
.