For some people, pets are their best friends. They provide unconditional love and companionship. But for those who aren't pet owners – listen up. Owning a pet can have significant physical and mental health benefits. They can help you to live longer and even relieve stress and anxiety. This infographic presented by Carlton Hobbs illustrates how saving a pet might save your life.
[Click here for full size version]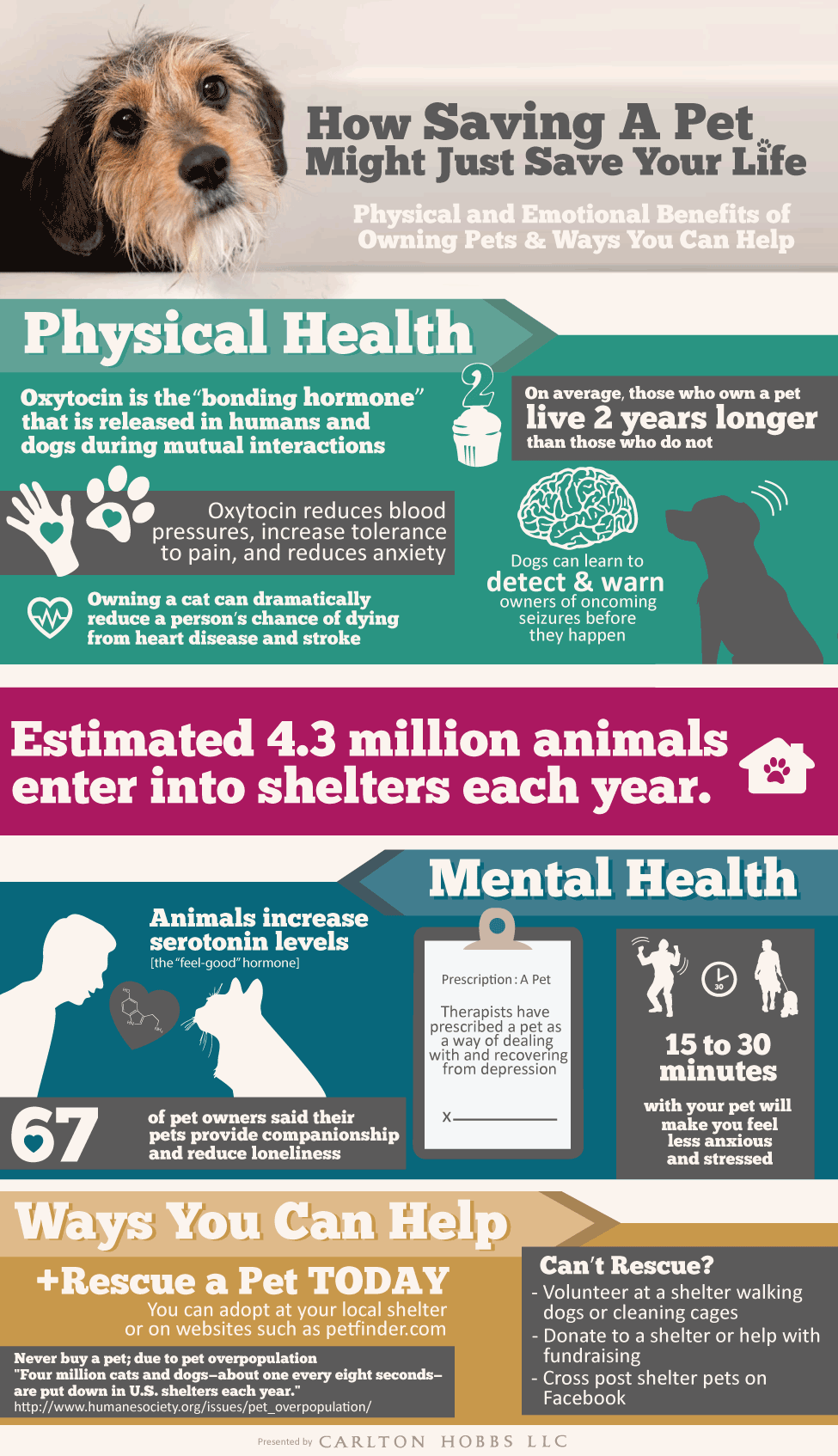 Brian is the President of NowSourcing, Inc., a premier social media firm specializing in
infographic design
, development and content marketing promotion. The company is based in Louisville, KY and works with companies that range from small business to Fortune 500. Follow
+Brian Wallace
on Google + as well as
Twitter
.