This infographic by Sober College was designed for September's National Recovery Month to help raise awareness about drug and alcohol abuse in the U.S. and spread a message of hope to those struggling with addiction. Learn about the abuse of heroin, cocaine, crystal meth, marijuana, spice and other drugs. Find out what gender or age is affected most by drug abuse, who is receiving help and where to get help for yourself or a loved one.
[Click image for full size version]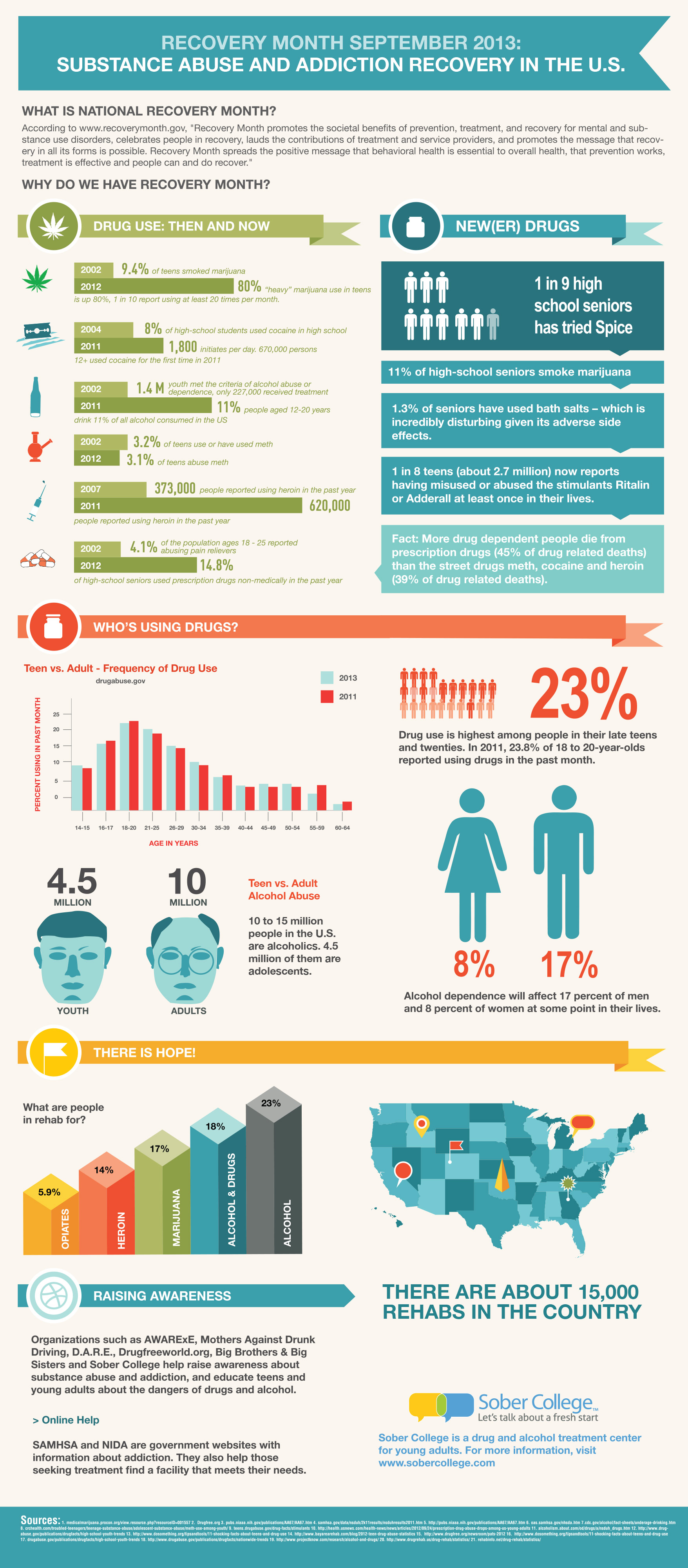 Co-founder and Vice President of
SearchRank
, responsible for many of the day to day operations of the company. She is also founder of
The Arizona Builders' Zone
, a construction / home improvement portal. Follow
+Irma Wallace
on Google + as well as
Twitter
.