The past few years, tailgating has become as competitive as the game itself. Tailgating may not require the same level of fitness and concentration as playing, but it does take some knack and know-how.
ParkWhiz has teamed up with SeatGeek to develop something an infographic entitled "Parking Happiness Index" to help you get the most out of your game-day experience.
[Click here for full size version]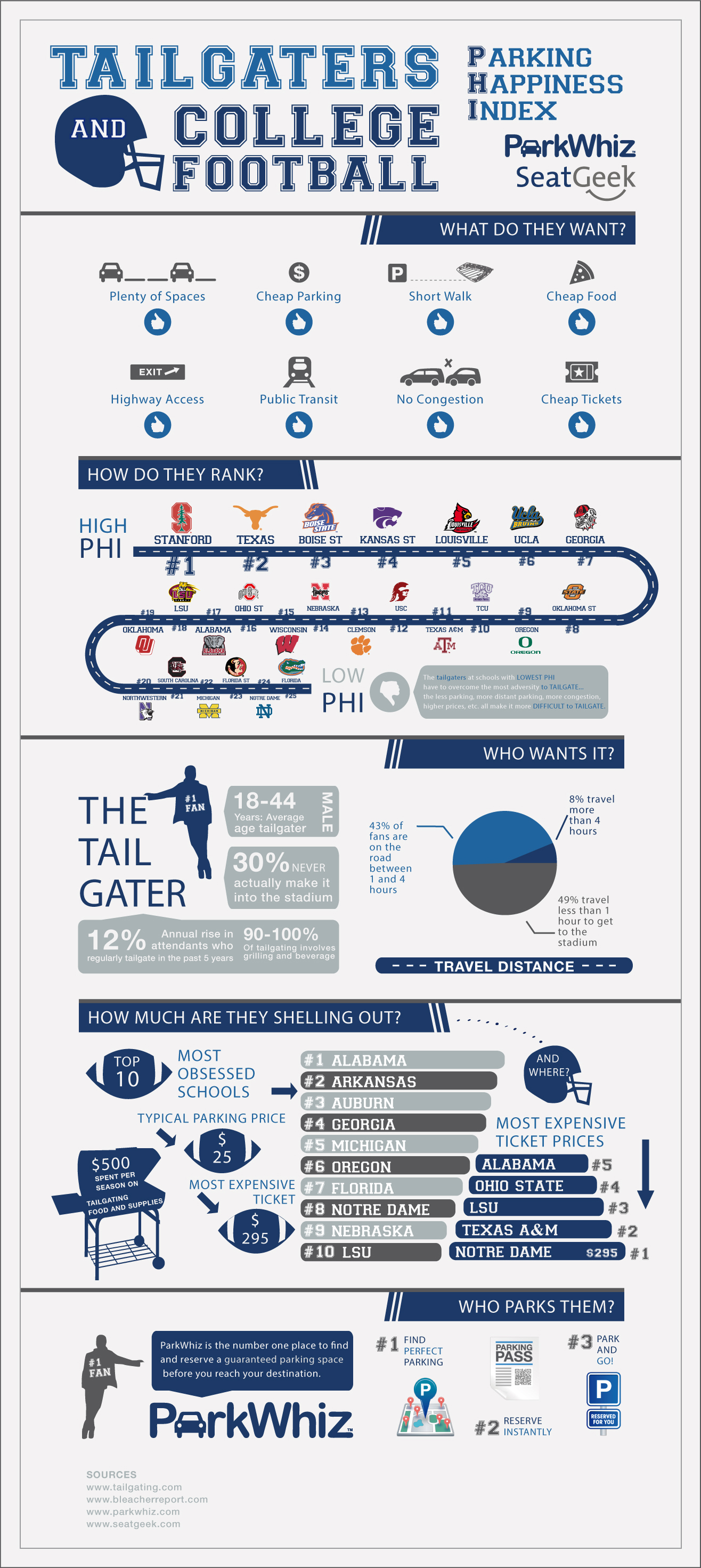 David Wallace is a search & social media marketer who lives in Anthem Arizona with his lovely wife. Interests & hobbies include all things Disney, roller coasters, musicianship and Christianity. Follow
+David Wallace
on Google + as well as
Twitter
.